Following a couple of tips can mean you can get the best out of your holiday with the use of your iPad. Whether a keen traveler, or if you're just off on a stag weekend, there are loads of apps and tips that can mean you get the best out of the time you are there.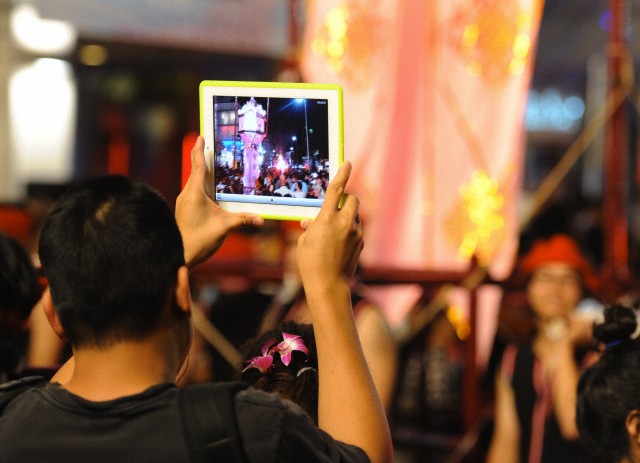 Technology is powering through the 21st century and at just 12 years in we already have some pretty amazing advances to boast about. The iPad is one of these and can be used in so many ways including gaming, to watch movies, and even work on the move. There are hundreds of thousands of apps available which can make your iPad do things you wouldn't have imaging possible! It is easily portable for when you are out and about and a lot more convenient to carry around than a laptop. When you are planningyour trip, make your iPad work for you…
Make sure you turn off certain apps, your Wi-Fi, and 3G to save the battery and to prevent data use until you need it. Only use these features when you need to for both reasons. Data charges abroad can end up massive if you aren't a bit cautious.
In keeping with this, check for and download all updates before you go. This will ensure you have no syncing issues whilst away. Making sure all updates are completed will mean your apps and system itself will be completely up-to-date and ready to go!
Look into those stag weekends abroad from Eclipse Leisure and download the Yelp app for when you are there. This is a great app to ensure you can get everything you can out of your trip. Find the places to go, the prices on offer and their GPS locations to you can get to the best bars and restaurants.
If you want to have a bit of English entertainment while you're away, then make sure you download those books, music, games and movies before you go for data usage reasons again. You can download on Wi-Fi abroad, but the connections tend to be slower and besides, this way you can make use of the entertainment on the plane as well.
Use Off Maps for those maps you might need without having to be connected to the internet. A great feature for sure so you don't get lost along your way!
If you are going to need to work whilst you are away, or access documents of any kind, then you can store these in the cloud and download them as you need them (when you have a connection). You can even store the ones you might want on the flight right on your iPad. Documents to go is a great app if you're an Office user.
Don't forget to bring a charger for your iPad! This is essential if you actually intend to use it. You might need an adaptor with being abroad, but that is something you can easily find out online.Consider buying a case for your device as well so it isn't so obvious what you are carrying around. Maybe headphones would come in handy too if you want to use any video chat apps.
Download a few apps that could come in handy on your trip. One to keep an eye on the weather would be great so you can plan your days.
There are loads of apps that you can download for when you arrive at your destination. Planning a head is vital to ensure you don't overdo it on data when you're away and so you can get everything you need ready and at your fingertips.