You want to search for a conversation in iMessage and boom! What you see is a prompt that says iPhone Messages keep indexing. You wait, wait, and wait. The prompt never goes away. Can you relate to this?
Well, we are going to help you solve the iMessage indexing issue. As with any other technical glitch, we will give you multiple fixes; from simple to complex. Don't forget to start from the top and go down.
How to Fix iPhone Messages Keep Indexing and Attachments are not Showing up?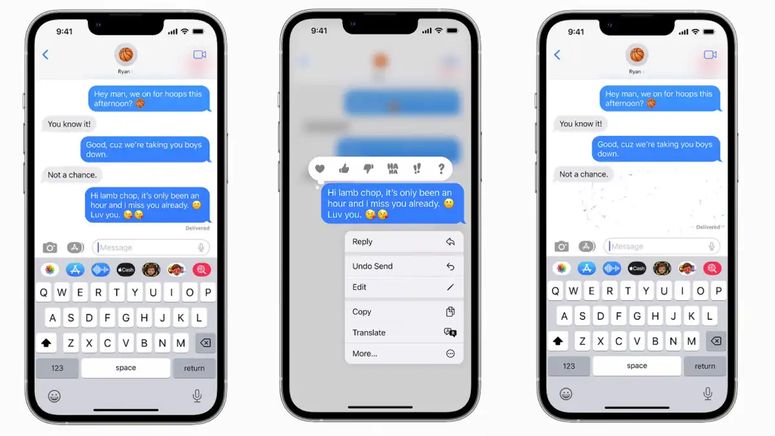 You can try restarting the device to fix attachments not showing up and the iMessage indexing issue. If that doesn't work, you must toggle on and off the Message button on the iCloud. We will give you more solutions.
Also Read:-
Restart Your iPhone
So let's start with the obvious. Unlike Android devices, iPhones don't have a single option for restarting. Hence, we are going to shut down the phone and then start it yet again. How do you do that?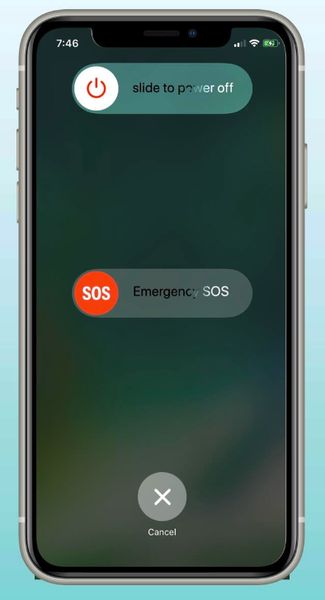 You have to follow Settings>> General.
Scroll down a bit to see the Shut down option. Don't forget to tap on the same.
Next, you will get a slider on the screen. Slide it right to shut the device down.
Now, press and hold the power button to turn the device on again.
There you go! The messages indexing issue in iPhone will go away with a simple restart. If that doesn't happen, do the following.
Disable and Re-Enable Messages on iCloud
Many people reported to have fixed the attachments are not showing up problem by disabling and re-enabling messages on iCloud.
Open Settings and click on the option that carries your name.
Go to iCloud.
You will see the names and icons of a few apps that use iCloud. Opt for Messages.
Turn the toggle off. That will get you a prompt. Go with Disable and Download Messages.
Now, the phone will download all the messages and index them. It may take a while based on the size and number of your messages. Wait some time.
Once the process finishes, check whether or not the messages are accessible. Then, follow the previous steps to turn Messages on the iCloud back on.
Hurray! You have just solved the iPhone messages are indexing issue.
Change Siri & Search Settings
You might start seeing this awkward issue right after the last update. No matter when you first saw it, changing the Siri and search settings will help you solve the trouble.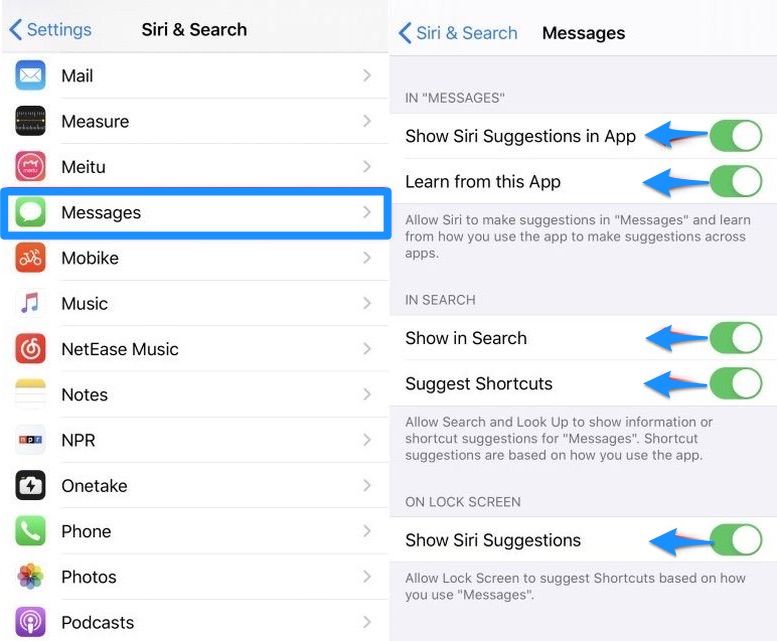 You might have guessed it, open Settings first.
Scroll down a bit to go to Siri & Search.
You know which one to select. Yep, it is Messages at this step.
Now, you will see about five options. Make sure you have all turned on.
There you have it! To be on the safe shore, restart the device. Once you are back in, chances are slim for the iPhone messages keep indexing issue to pop up.
Deactivate and Re-Activate iMessage
Here, we are going to test out a tiny workaround because many have found it helpful. In short, we will turn iMessage off and then back on.
Take your iPhone and go to Settings.
You will see a list of applications there. Choose Messages.
Can you see a toggle there? Turn it off.
Do not enable it back in a blink. Wait for a few minutes. Then, turn it on.
As we always say, restart the phone. That's it!
Disable Spotlight Search
As an iPhone user, you know what Spotlight search is, don't you? It helps you find anything on the phone within a single search bar. As the search includes messages, chances are high for the indexing issue to occur. So, how do you disable Spotlight search?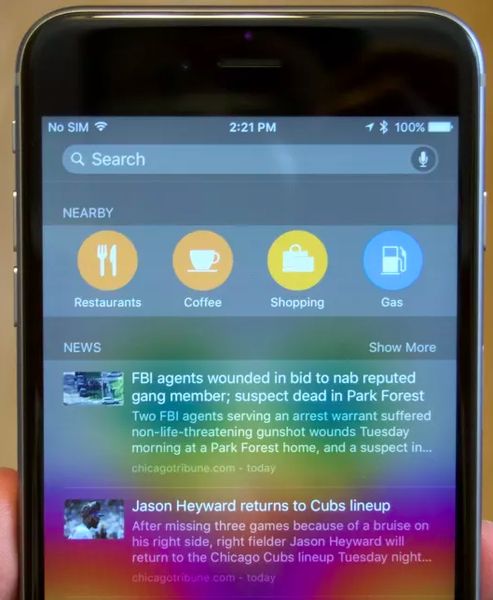 Take your phone and open Settings.
Go to General>> Spotlight search.
You will see multiple options there. Disable everything there to deactivate the Spotlight search.
Don't forget to restart your device as well.
Update iOS
You don't need us to tell you that software updates pack bug-fixes. Here, you should check whether or not the iOS version is the latest. And, if it's not the latest one, you need to update that.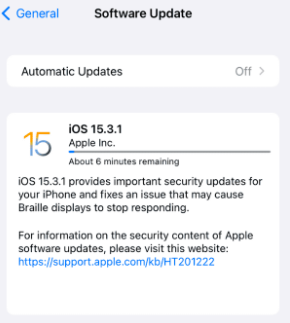 As the first step, you should open Settings.
Follow General>> Software updates.
The device will start checking for updates. If it finds anything, press the Download and Install button.
Then, follow the on-screen prompts to finish the installation.
Still facing iPhone messages keep indexing issue in iPhone? We have got a few more fixes.
Sync Your Phone with a Mac
So you want to access your messages and your iPhone is not letting you do that. Well, what if we don't use the device? If you have a macOS device, you can use the same to see the messages on your iPhone.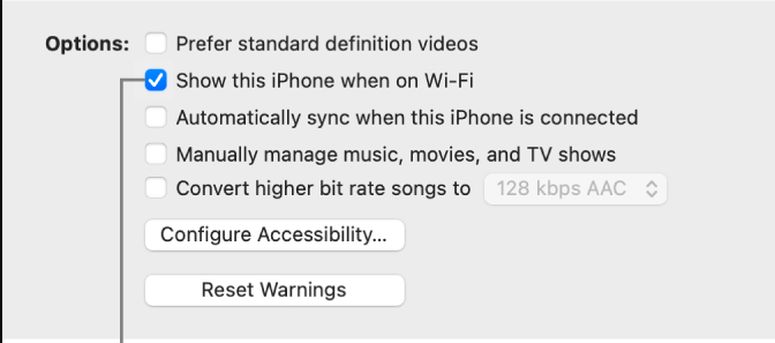 Take both your iPhone and the Mac.
Establish a connection between both using a USB or a lightning cable.
Open Finder on your Mac and select your iPhone from the sidebar.
From the button ribbon, you have to click on General.
Now when a small window opens, tick Show this iPhone when on Wi-Fi checkbox.
There you go! You will see the device and the contents (including messages) even when you disconnect the cable. However, both devices need to be on the same wireless network.
Change the Language Settings
It may sound strange, but improper language settings also affect the proper displaying of messages. We are going to change the language settings here to solve the iPhone messages are indexing problem.
Go to Settings>> General>> Language & Region.
You will see a list of languages there. Choose the one you prefer.
Then, go back and select Siri & Search.
From the available languages here, pick the one you already did in the second step.
Wait for some time and restart the device. Hurray! The issue has gone away, hasn't it?
Set Automatic Date & Time
Many users reported having solved this issue by simply setting automatic date and time. The process is quite simple. Go to Settings>> General>> Date & Time. Now, turn on the Set Automatically option.
The next two solutions are not for those who want to get everything done in the easiest way possible. Hence, we are not going to recommend them to everybody. Follow them only if you know what you do.
Reset Your Device
Resetting simply means bringing the phone to the state when you first bought it. Before you move on to the steps, make sure you have backed up all the data.
Go to Settings>> General>> Reset.
You will get multiple options. Opt for Erase All Content and Settings.
The phone may ask you to enter the iCloud credentials. Do that and wait some time.
That's it! You will see the phone as a fresh piece with no content. Restore the backup now and chances are slim for the indexing issue to occur again.
Downgrade Your iPhone
While it's true that an update does solve bugs, it may sometime bring them as well. Hence, we will downgrade your iPhone to a previous iOS version to see if it fixes the problem.
The process is quite complex. Do not attempt to choose this route if you don't know what you do. Go with this guide in case you want to downgrade the OS version on your iPhone.
Frequently Asked Questions
What do messages finish indexing mean?
When you install an update, iOS will reindex all your messages to make them available for you to see. Depending on the number and size of your messages, it may take a day or longer.
What does it mean when messages are indexing?
It means the system needs to check all the messages before you see them. The indexing usually happens after installing an OS update.
How do I get iMessage to index?
You don't have to do anything. The system will do everything on its own. Leave the phone as it is. If you have a long message history, the process may take a few days. In case the waiting time seems unusual, you can follow any of the solutions given above.
Also Read:-
Conclusion
We have shared with you eleven methods to solve the iPhone messages keep indexing problem. Do not try the last two fixes if you are a newbie in the Apple system or mobile. Most of the time, you won't have to take those drastic steps. Don't forget to share with us other methods if you happen to know any.