The ways we entertain ourselves online has expanded so much in recent years. New movies and TV shows are constantly being made available for online streaming, and the music industry represents so many bands and artists vying for our viewership with their music videos and live show feeds. These are only some of the many internet guzzling attractions that keep us spending our data online at all hours of the day. With the reliable 4G technology at our fingertips, we can literally stimulate our senses 24 hours a day through rich internet media.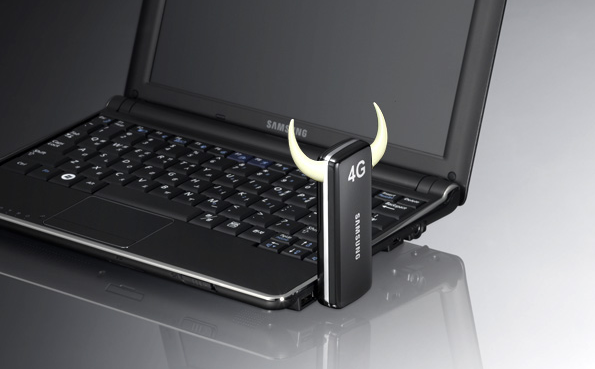 Using your high speed 4G wireless connection means you can enjoy all of this internet media at the touch of a button. However, you need to have an internet connection that can handle all of these feeds and streams. This is where 4G internet comes in. If you own a laptop, it might not be wise for you to simply invest in a DSL or cable connection. The reason for this is because your laptop is mobile and you can take it with you wherever you go. Shouldn't you be able to demand the same from your internet connection?
There are so many benefits that you can enjoy when investing in a 4G connection. This includes being able to take your internet connection wherever you go. It is also more affordable than conventional connections and you will receive coverage over longer distances. You can enjoy city wide coverage from your connection and this means there won't ever be a reason for any downtime or frustration.
People demand speed from their internet connections, since they want to be able to stream video, music and other media live over the web all the time. With a 4G connection you can enjoy up to 6 mbps, and even experience bursts of up to 10 mbps or more. This is for some people even better speeds than what they receive from their DSL or cable connections. These are of course only some of the many benefits that you will receive from this state of the art technology.
Using your 4G connection will provide a fast, easy and convenient internet connection wherever you go. You can connect to the 4G connection using your laptop, smartphone or tablet or any other mobile device any time of the day wherever you are. The modem also won't need to make use of its own adapter, which will be inconvenient when you are in a public place like a bus or city park, or when you are at a restaurant.
These are all the benefits that you will enjoy and be able to partake in when using a 4G connection. Aside from the increased speed and convenience, you will also enjoy reliable internet on the go 24 hours a day. Save money and frustration by investing in this state of the art technology and enjoy all the rich media available for your entertainment and consumption online, the way it was meant to be enjoyed.