Adapting to new technology is one of the most efficient and productive ways to help your business thrive and prosper. As consumers become increasingly dependent on technological devices like smartphones and tablets for their day-to-day services, businesses must make sure they can respond to their demands by connected their brands with the latest technology. Here, we discuss some of the upcoming small business technologies over the next few years.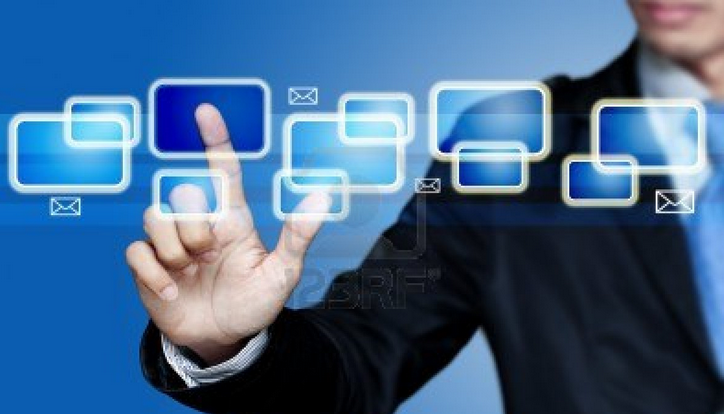 #1 – Understand the growing importance of mobile technology
Mobile technology is one of the most important new business technologies that companies need to exploit in order to retain and expand their customer bases. Businesses and consumers need quick access to information wherever they are, whatever the time of day. In 2013, consumers are browsing, buying and making payments on the bus, at the park, during work or at any other location where they are able to access the Internet. For small businesses, this is also particularly advantageous, as it means they can keep track of their finances throughout the working day, receive instant notifications about new payments and monitor their bank balances whenever they wish.
#2 – Receive faster payments straight from a smart phone
With the Intuit Pay mobile payment system and chip and pin machines, small businesses can accept credit card payments in seconds. They can also process secure payments online, which is particularly beneficial for companies that are keen to target e-commerce for much of their sales. Business can increase their competitiveness by providing more flexible, faster payment choices to reflect their customers' demands.
#3 – Big data analytics – a priceless new feature for SMEs
With big data analytics software, you can analyse large volumes of data in a matter of minutes. Discover unknown trends, monitor your customers' spending behaviour and increase your revenue by removing inefficiencies or ineffective practices that may be harming your business. This data can be captured on your smart phone or tablet device, which means you can analyse it whenever and wherever you want.
#4 – Analyse your finances and make important business decisions with your smart phone
Suddenly, while observing your latest expenditure graphs on a train, you might discover that one of your projects has not achieved its intended revenue targets. In just a few seconds on your smartphone, you could decide to revise your price plan or apply for extra stocks to inject some new vitality back into your business.
Consider ranking your products and services by their level of profit and/or loss. Use this data to improve your next product offering and avoid repeating any mistakes you may have made. If one of your products is failing to sell, you might want reduce its stock or compensate for any losses by lowering the prices for your other products, basing your decisions on the data you have at your disposal.
#5 – Intuit Pay helps business grow to their full potential
Once you are able to recognise which actions and processes are leading to profit, you can replicate them and help your business reach its full potential. When you open your Intuit Pay account, you'll get full information on how to set up your chip and pin machines so you can start accepting your customers' payments as quickly as possible.