Optimizing your ecommerce website increases its visibility and helps it to be found by users when they search for a product. It also makes your e-store friendlier to search engine spiders and boosts its ranking in the SERPs. Thereby it increases your business opportunities and makes your brand stand out from competitors. Duplicate content, which poses one of the biggest problems to eCommerce sites, must be minimized to help your site gain optimum attention from search engines.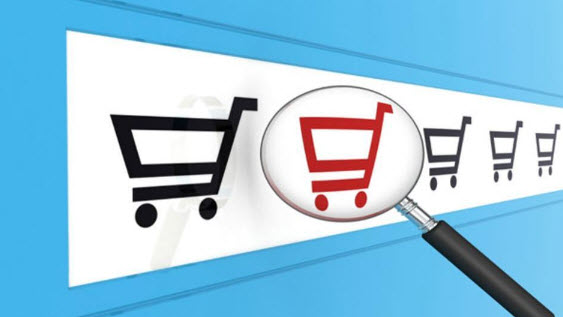 It has been found that the U.S. Retail eCommerce sales estimation has reached $41.9 billion in the 3rd quarter of 2012, which is 15% higher than the sales in the 3rd quarter of 2011. The process of selling and purchasing through ecommerce sites has become faster, easier and more effective too. In this competitive marketing world, your website should have a wide reach among potential customers and the secret for this lies in the ways you optimize your website.
Here are some tips that will help you to optimize your ecommerce website.
# Write robust and unique product descriptions – A product description is a main aspect of an eCommerce website. A poorly described item usually disappoints customers. The description provided must be written in such a way that the user thinks of purchasing the product at once. The provided specifications should not be copied from the description provided by the manufacturer. You should also provide information about shipping costs, product category and type, along with the images. Make sure that the title of your page is descriptive but does not contain too many characters.
# Allow for user-generated reviews of products – Allow your customers to write reviews for your products. This takes your e-store to social networks and also builds trust among customers. When you start receiving reviews you will definitely find an increase in pages indexed by search engine spiders. Accepting reviews from customers increases the popularity of your site and gives you a better understanding of what your users' opinions, suggestions and expectations are. Post both the positive and negative reviews you receive and always work on making improvisations and enhancing the experience of users. Reply in public to any kind of query from customers. In case of late delivery of products or any other complaints from customers, make it a point to apologize for such happenings, however trivial it may seem
# Show your social media badges – Social media has become a vital part of everyone's life. These days, people usually get to know about products through social media and then look to make their purchases online. This proves that they take the help of social media to weigh choices before making a purchase decision. So it is important to make your product visible across social media. This provides you with excellent opportunities for self- promotion. While integrating social media into your website, choose popular networks like Facebook and Twitter and others which are suitable for your products and business.
#  Focus your energy on top/big sellers – When you have an eCommerce site, try to focus on top sellers. People tend to look for and purchase items which are branded and/or of high quality. When you provide customers with products of all  popular brands, they will automatically come to your site. You can provide easy access to items by grouping them under different categories like brands, price, colors, etc. You can also attract customers by placing the latest additions and most popular products on the home page, and add suitable bold and colorful text.
# Target long tail product-based keywords – Using long tail keywords is the easiest way to get high search engine rankings, attract quality traffic to your site and achieve higher conversion rates. Keywords of this kind also attract customers because people are prone to search in a way that will get them to exactly what they are looking for, immediately. When your website uses long tail product-based keywords, the chances of it being found by customers are quite high.
By following the tips mentioned above, you can optimize your site for maximum visibility among customers. Keep your site simple with easy navigation to give users a hassle-free experience. Feature relevant content with clearly defined call to actions, to convert first time shoppers to regular customers. Update your site periodically with improved design features, better functionality and the latest products. Better SEO means more customers and more conversions and with the help of SEO Experts, optimizing your eCommerce website is not a tough task.