The magnitude of videos uploaded on digital channels is increasing every day. Brands, influencers, and organizations share video content on digital channels to drive engagement. At present, video is the king of all types of content. However, not all brands and influencers make engaging videos themselves. Some rely on exterior help to create exciting videos for the audience. Entrepreneurs can think of opening a video-based business in 2022 to generate ROI. Since video is in heavy demand, there will never be a shortage of clients for a video-based business. Read on to know the pros of starting a video-based business in 2022.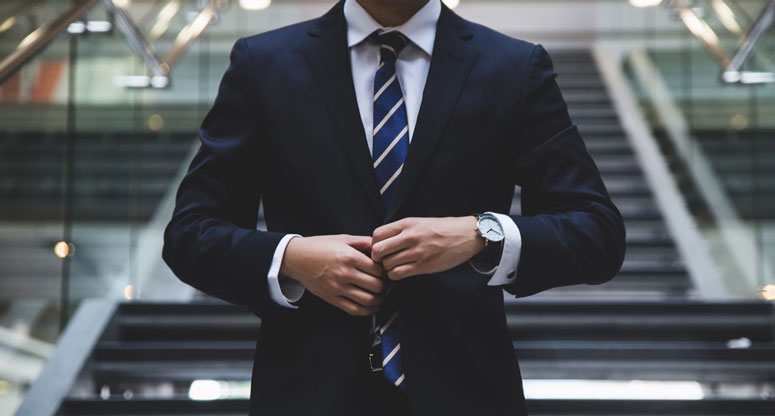 What makes videos more effective than text/images?
When someone is reading a text or seeing an image, only a few sensory organs are in use. Videos tend to capture multiple sensory organs of the viewers. Scientifically, videos remain in our minds for a longer tenure. At present, video is not only limited to entertainment purposes. Brands are using video content to influence the purchasing decisions of consumers. Many brands are offering information to customers via video content. With video, customers always feel like they are making an informed decision.
Be it complex technical instruction or a story, videos can easily communicate anything. Once a person sees a video, they can retain the most information. That doesn't happen with images or lengthy text. Not to forget, videos are much easier to consume in this digital era than any other content type. Who would prefer a long blog over a 1-minute video that clearly explains the subject? You must have read the saying, "A picture is worth more than a thousand words". According to Forrester Research, a 1-minute video is worth more than 1.5 million words.
Why start a video-based business in 2022?
It is the perfect time to start a video-based business for entrepreneurs. According to the latest reports, the content marketing budget is more than USD 40 billion. It means more and more organizations/brands are investing in video marketing. Brands and influencers are ditching the traditional content methods. Instead, they are relying heavily on videos to capture the audience's attention. The market for video-based businesses is vast and is increasing continuously. Some stats that showcase the reasons to start a video-based business are as follows:
• More than 80% of marketers are happy with the ROI generated from social media video marketing.
• Around 70% of consumers prefer to watch a video to understand/buy a product or service.
• More than 60% of marketers believe that video content is difficult to create. It means more marketers will look for external support to create engaging videos.
• By using video content on the homepage or landing page, brands have increased the conversion rate by 85%.
As you can see, there are numerous reasons to start a video-based business in 2022. Video content is also influenced due to the increase in internet access. In 2022, internet access will become an essential public utility. Like electricity, gas, and healthcare, people are now demanding internet services. With more and more people using smartphones, it is evident that the demand for video content will increase. According to the latest trends, video professionals will be in huge demand in the coming years.
What types of video services are gaining hype in 2022?
Every brand wants to create eye-catching videos to boost its ROI. However, not all of them have the right professionals and tools. Consider a brand that wants to trim recorded videos to make an Instagram reel. If the employees do not know how to use a video trimmer, they could never break down a lengthy video. Similarly, the employees may not know how to add animation effects to marketing videos. A successful video should be a brief, 15 to 20-minute video. The format should be easy to consume and provide value. It should be aimed at your target audience. You should make sure that your video matches your audience's needs. After thoughtfully analyzing your audience's needs, ‌use a video trimmer to trim any unrelated video content Besides a video trimmer, many tools are required to make high-quality videos.In 2022, brands and influencers are usually uncertain about:
• Type of video content they want to create for boosting ROI.
• The time and gadgets required to make high-quality marketing videos.
• Confidence in marketing videos to appear/speak in front of the camera.
As you can see, organizations and influencers aren't sure how they will create appealing video content. It is why there will be a demand for entrepreneurs that can provide video services like:
• On-camera acting on behalf of a brand or organization. It is because organizations cannot find confident personalities to speak in front of a camera.
• Creating different types of video content based on the client's demands. Some in-demand video types are explainer videos, animated videos, testimonial videos, product review videos, and video slideshows.
• Developing branded video content for organizations and influencers. Brands need optimized content for social media channels that could help them build an online community.
• Editing images and finished videos for brands and influencers. Professionals that can add CGI effects to videos are also in huge demand.
• Writing video scripts and deciding the editorial calendar. Brands also need professionals that can create optimized video content for social media channels.
• Brands also need professionals to distribute video content in the market effectively.
What does it take to become a video entrepreneur in 2022?
First, you need a strong zeal/passion for video content to succeed as a video entrepreneur. If you are fascinated by creating video content, you will surely do good by starting a video-based business. Apart from zeal, you also need to judge the target market. Research about the video-based services required in the market. Additionally, you can ask them questions about their interests and concerns, ensuring that your video will be the best for your company's brand. Moreover, a short and informative video will increase your chances of getting views. Based on your research, provide specific video services that are a headache for brands and influencers. Most video experts say that one needs an artistic mindset to become a video entrepreneur. You also need to have the right video-making skills besides a creative perspective. 
You need to know the equipment required for creating appealing video content. For example, you may need cameras, microphones, lights, video editors, and other equipment to create attractive video content. You may also need a space for shooting brand videos without any noise. Start a video-based business to reach greater heights in 2022!
Wrapping up
Videos boost the brand value, improve awareness, and bridges trust between the brand and the audience. These are reasons why many businesses today invest in creating surreal videos that draw the audience's attention. Videos help to achieve the business goals.