There was a time you could have skipped multi-platform testing and still made a functional website. Today, it is a challenging dream, indeed. With many people using their smartphones and tablets to access your website, you cannot ignore these non-desktop devices. Therefore, you have to make sure that your website works well with different screen resolutions.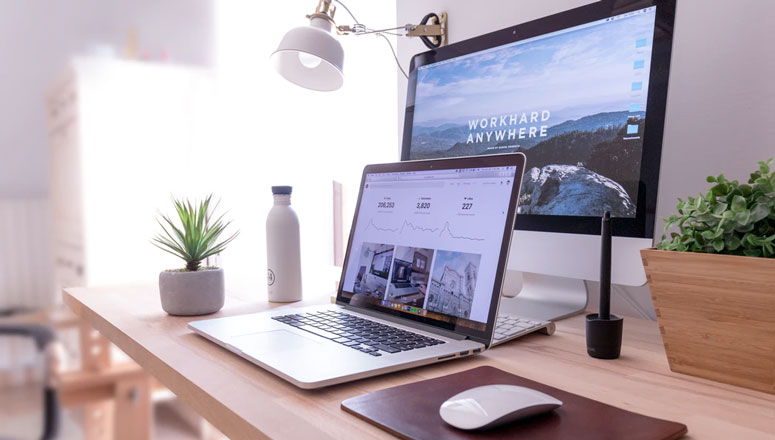 Here is the problem, though. You may not have access to all devices with different resolutions. Even if you have them, testing your website on all devices is an arduous task. Fortunately, it is where responsive design testing tools enter the stage. These tools make it easy to test websites in different screen resolutions. In this article, we have recommended the 8 best responsive design testing tools.
We have included simple and comprehensive website testing tools on this list. Therefore, you can pick one based on your work environment.
Responsive Web Design Testing Tool is the easiest way to check if your website works on different resolution setups. It does not come with any fancy features, though. You can enter the URL of the website, and the tool will simulate how your website would look on browsers with different widths. Alternatively, you can check the websites based on the Device sizes. It gives you a simulated view for a small phone, iPhone, small tablet, iPad portrait, and iPad landscape. You can host this tool on your server if you want.
Responsinator is another straightforward way to test websites in different screen resolutions. In this case, it cannot get any simpler. You can enter the desired URL, and Responsinator will show you simulations from devices like iPhone portrait, iPhone landscape, Android portrait, Android landscape, iPad portrait, and iPad landscape. Again, the service works so smoothly, and you do not have to pay anything. Compared to the first pick, Responsinator provides a more realistic overview of things.
If you want to take website testing to a new level, you should consider something like BrowserStack. It does more than displaying your website on different devices and browsers. The service has additional options like app testing and automation. As far as interactive cross-browser testing is concerned, you can get an accurate idea of how your website looks. As you know, some website elements may not work on some browsers. You can learn about these irregularities using BrowserStack.
There are times when you have to test your website on devices with non-common resolutions. It means you will have to adjust the width and height by yourself. In that case, you should check Responsivepx, a modern responsive design testing tool. In this tool, you do not have the convenience of device templates. Instead, it will allow you to select the desired width and height. You can also toggle the visible scrollbar with a single click. In addition, it is entirely free and can simulate devices with super-high resolution.
Responsive Test Tool is another name you can trust when it comes to responsive website design testing. This tool brings the best from the tools we have mentioned above. First of all, you can simulate the website using one of the many device presets. It even has preset for TVs, including 8K resolution. There are also added options for W3C validation and toggling scrolling options. Once you are done, you can share this information with your friends or colleagues with ease. Even though quite advanced, the tool is free to use.
Screenfly is another straightforward solution for testing websites in different screen resolutions. The tool is quite simple but has optional features you can try. For one, you can quickly choose between devices like PC, tablets, mobile phones, and TVs. Or, if you want to see the performance on a custom-made device, you can choose the desired height and width as well. We found that Screenfly is not as fast as the other tools we've tested. Even then, we recommend it for its rich features.
PixelTuner is another simple solution to test your website or blog in different screen resolutions. While the tool belongs to the simpler side, there are a couple of more features. First of all, you can select the desired resolution of the device. The website supports resolutions like 320 x 480, 1024 x 768, and 1440 x 900. You can understand how your website looks on devices like smartphones, iPad, desktop PCs, and even an HDTV. It is also quite impressive.
Am I Responsive is a rather innovative way to check if your website is responsive. The best part is that you do not have to check individual result pages. Instead, you can enter the URL, and the site will provide a quick snapshot of four types of devices. For example, you can see how the website looks on iPhones, iPad, iMac, and Mac laptops. If you want to check the responsiveness of multiple websites, we recommend this design tool. Even though the website is simple, it contains plenty of reference information for designers.
The Bottom Line
Based on the control you need over the process and the results, you can pick any of the tools we have listed above. But, almost always, you can rely on one of the simple tools to get the job done. And if you want custom performance, you can use one of the tools with customizable width and height of the screen.