The demand for VR CPU is getting higher and higher in every industry. Whether it is technical, gaming, or labor, every company is keen to invest in virtual reality as it makes the testing process simple in virtual reality.
To some extent, we can say that VR CPUs are still at the developing stage, but one thing is for sure that every industry wants the best CPUs for VR irrespective of their class. That's the primary reason we witness new models in the market frequently.
Nowadays, there are various VR games in the market. The growth is significantly higher as compared to the previous years. To experience the VR at its maximum, there are few necessary things that you must have, such as VR goggles. And above all, you need the best CPU for VR that can smoothly run demanding software and games without any lags.
So this guide will assist you to find the best processor for VR that you can use for various VR purposes. Let's discuss them
Is VR GPU or CPU Intensive?
VR is both CPU and GPU intensive because of different reasons. Basically, you will require a handy combo of both of these components to get a good VR experience in games. With the advancements in VR, you will require a powerful CPU with an excellent graphics card to get higher and steadier frame rates in VR games.
The demand for graphics cards for VR games is higher as compared to average PC games. As for the CPU, VR games require a massive amount of computing power to give an excellent and realistic VR effect.
Do You Really Need A Good CPU For Better VR Experience?
CPU (processor) definitely helps with the VR experience. You will require a high-end CPU as well as a strong graphics card if you want an excellent 3D perception effect in your VR games. To enjoy playing modern gaming titles in VR then you'll have to buy yourself a powerful VR-Ready CPU that can provide good processing power.
Usually, when it comes to VR gaming, the ideal target is to get at least 90 FPS, if the FPS count is below 90, users are more likely to experience nausea, disorientation, and other harmful effects. So to achieve higher frame rates, you will definitely require a good processor along with a powerful graphics card and other hardware.
Best Processor For VR For High Fps Games
When it comes to buying a CPU for VR, there are a lot of options that you can explore. However, our list for the recommended CPU for VR includes the Intel Core i9-9900K and the superb AMD-VR Ready CPU, Ryzen 7 3700x. With these VR-Ready CPUs, you will surely get a dazzling Virtual Reality experience.
There are a few reasons why we have selected these two for VR gaming. As for the i7-9900K, you will get 8 cores, 16 threads with a base clock frequency of 3.6 GHz. Meanwhile, the boost clock frequency of this CPU is 5 GHz accompanied by a 95W TDP.
As for the AMD Ryzen 7 3700X, you will get 8 cores, 16 threads, along with a base clock frequency of 3.6 GHz. The boost clock frequency of this device is 4.4 GHz followed by a 65W TDP.
Now that you're aware of what these virtual reality processors are capable of offering you in VR, you'll surely be impressed with the overall performance.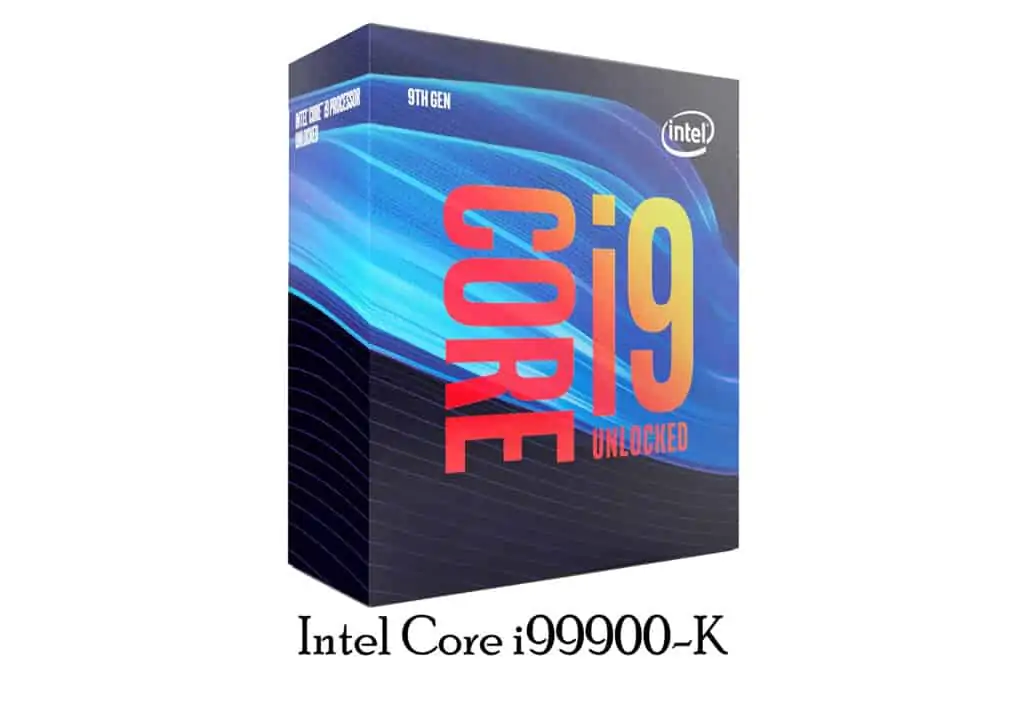 Our first cpu pick comes from our very own Intel. This Intel i9-9900K features 8 Cores and 16 Threads, and users refer it as a Lamborghini of the tech world. It works at 5 GHz speed on a single core and rates 4.7 GHz when you use all cores. This rapid speed makes it ideal for VR purposes.
As for cooling, Intel's Core i9-9900K includes a solder-based thermal interface material (STIM). This innovative mechanism allows for excellent heat dissipation.
This also means that it will remain cooler and work flawlessly when you use it at the maximum capacity or use it for long hours.
This processor has a base frequency of 3.6 GHz and can reach up to 5GHz with Turbo Boost 2.0, which allows it to handle heavy loads without breaking a sweat. It also features 16MB cache memory and 8 cores, so you'll be able to do more at once than ever before!
If you want the best performance out of your VR headset, this is the CPU for you! With its high clock speeds and power efficiency, it will keep up with any task thrown its way – even in demanding environments like Virtual Reality games or simulations. Plus, it comes with an unlocked multiplier that lets enthusiasts overclock their processors for even better performance!
With this powerful device in your hands, you'll experience seamless transitions between games or applications without any lag time whatsoever! Plus it's designed specifically for Virtual Reality so you'll never have to worry about choppy gameplay again!
All these features allow for multi-thread loads that are essential for VR CPUs. Lastly, the unit is designed to work with the operational requirements of Virtual Reality.
64-bit Octa-Core microprocessor that is faster than the others.
It includes 8 cores and 16 threads in LGA 1151 socket
The unit comes with 16 MB L3 cache memory.
The CPU works at 4.7 GHz with TDP 95 W.
Features a boost frequency of 5.0 GHz.
It is compatible with 128 GiB quad-channel memory.
Pros
High-class performance.
Suitable for heavy games and demanding software.
Runs smoothly without any lagging.
It offers reliable support for Intel Octane Memory.
Cons
A bit expensive than the other CPUs on the market.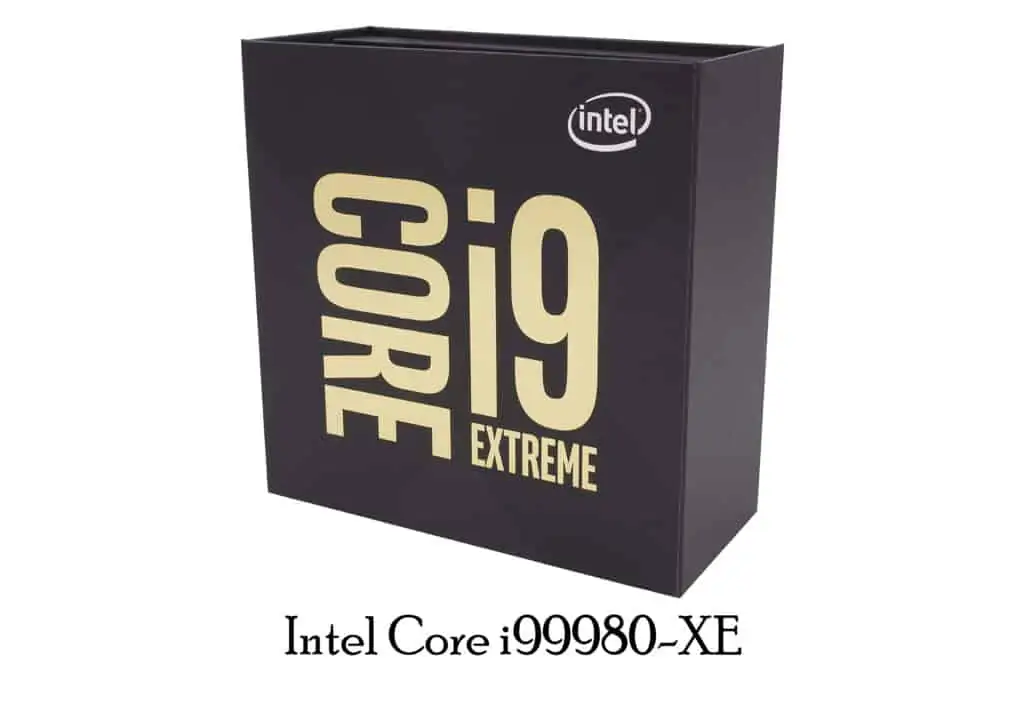 The Intel Core i9-9980XE cpu is another premium desktop processor by Intel. The processor can be your best investment to enhance your desktop experiences – whether you plan to use it for gaming, entertainment, common uses, or VR, the unit will work smoothly. The unit includes a Skylake architecture, and it is suitable for multi-threaded workloads like other Intel units.
It's made for VR enthusiasts, content creators and gamers who demand more from their PC.
The Intel Core i9-9980XE is a high-end desktop processor that comes with all features that you demand in the best CPU for VR. It's an extremely powerful device that allows you to experience VR footages in 4k and it has 18 cores!
The Intel Core i9-9980XE processor is the best for virtual reality. It's a powerful 18-core, 36 thread CPU that can handle even the most demanding tasks with ease. With up to 44 PCIe lanes and support for quad channel DDR4 memory, you'll never have to worry about your VR game lagging or crashing again.
his product will give your PC the power it needs to run any application without slowing down or crashing. You'll be able to enjoy immersive gaming experiences on your PC without having to worry about lag time or frame rate drops.
However, keep in mind that it is one of the most expensive HEDT chips available in the market currently, but its performance justifies the hefty price.
All things considered, Intel's Core i9-9980XE is a beast that supports all demanding software. Above all, it offers reliable support for Intel VT-d virtualization technology that allows you to use an amazing and mind-blowing virtual world at its fullest.
It comes with 18 Cores & 36 Threads.
The clock speed is up to 3.0 GHz.
It features a turbo frequency of 4.5 GHz.
It comes with LGA 2066 Socket.
It is compatible with DDR4 Memory.
24.75MB Cache Memory
Offers reliable support for Intel Optane Memory.
It can work with 44 PCIe Lanes.
Pros
It works at a 3 GHz with a TDP of 165 W. And you can upgrade it up to 4.4 GHz.
It is compatible with 128 GB quad-channel DDR4-2666 memory.
It enables you to work on several programs at the same time without any lagging.
This CPU also features SSD support, AES-NI encryption, and Intel TXT
Cons
No GPU in this unit.
The unit only works with motherboards based on Intel x299 chipsets.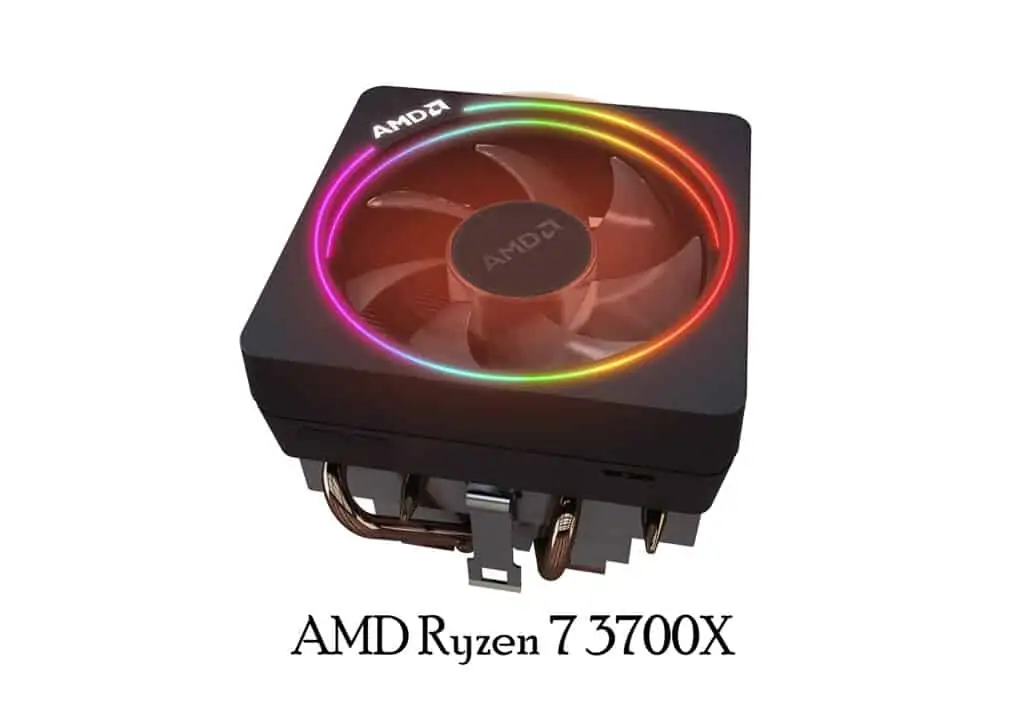 Here comes the favorite of many a VR processor by AMD. The AMD Ryzen 7 3700X cpu is an affordable VR processor that works smoothly and comes at a reasonable price as compared to Intel. It's reliable, so you can use it for your next VR project without worrying about any issues.
The AMD Ryzen 7 3700X comes with eight Cores with 16 Threads and offers super high speeds for your VR needs. The unit also includes an excellent cooling system with a 65 Watt TDP. This means it needs less power to run even when you use it at peak.
With AMD Ryzen 7 3700X in your system, there will be no lag or stuttering when playing VR games or watching movies in 360° format on YouTube/Facebook/Netflix etc., all thanks to its powerful performance that delivers smooth graphics without any hiccups whatsoever!
So, in this processor, you can easily push the clock speed at its max if you want to use it for extended periods. The device can endure all the rough usages that VR Games put on the CPU. Similarly, this AMD Ryzen 3700X is also suitable for video editing and graphics work apart from various Virtual Reality use.
Lastly, the processor is the biggest rival of the Intel i7 series and offers excellent value for your bucks.
It comes with 8 Cores & 16 Threads for smooth working.
3.6 GHz, and you can upgrade it up to 4.4 GHz Max.
It features 4 MB L2 & 32 MB L3 Cache.
Supports dual-channel DDR4-3200 Memory.
It features PCIe 4.0 x16
Pros
Best for VR and video rendering tasks.
No issues related to lagging or slow working.
Affordable option as compared to Intel.
Cons
Limited overclocking headroom.
No integrated graphics.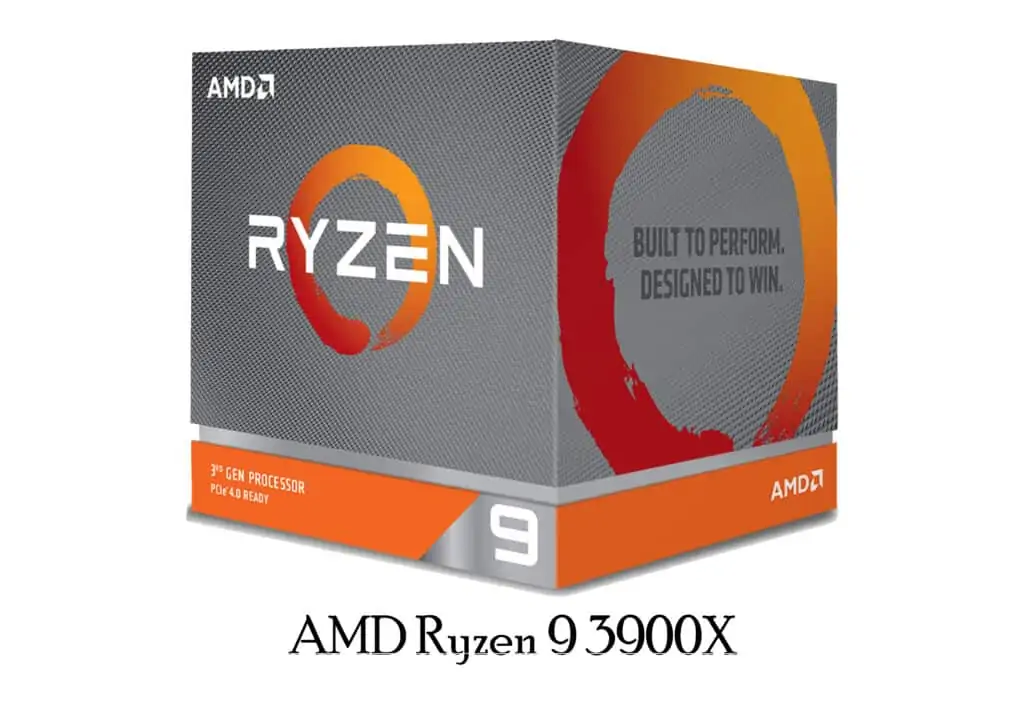 This Ryzen 9 3900X cpu, a performance beast by AMD, features spectacular Virtual Reality capabilities. The CPU is designed to run multiple threads as you use in VR systems while streaming on twitch or youtube. It comes with 12 Cores and 24 threads, and you can use it to render 3D graphics. The high speed and smooth working make it ideal for various high demanding purposes.
When using this processor for any high-end VR work, you will find a seamless transition without any lag. Thanks to its 3.7 GHz CPU clock speed. And if you want more, it offers an additional 1.0 GHz. So, in this way, you can get a total power of 4.7 GHz.
It also includes 40MB of cache memory, which can be boosted up to 64MB on demand. With these specs, it's no wonder this processor is so popular among professionals in the industry!
AMD Ryzen lives up to the brand's reputation, and in recent times, it is among the best CPU's for all VR, 3D rendering, and Video Encoding tasks. The addition of PCIe Gen 4.0 is also a plus point of this processor as it significantly contributes to a faster working of the system along with speedier SSDs.
Lastly, the AMD Ryzen 9 3900X indeed the fastest piece of silicon that you can get without paddling into the HEDT scenario.
It includes 12 Cores & 24 Threads.
The base clock is up to 3.8 GHz with an addition of 1.0 GHz, so you will get a total of 4.7 GHz.
AM4 Socket.
L3 cache is 64MB.
It features memory support of DDR4 3200 MHz.
Pros
Cooling is effective and smooth.
It offers incredible performance and value as compared to the others.
It comes with a large L3 cache and many other improvements.
Cons
Limited overclocking
No integrated graphics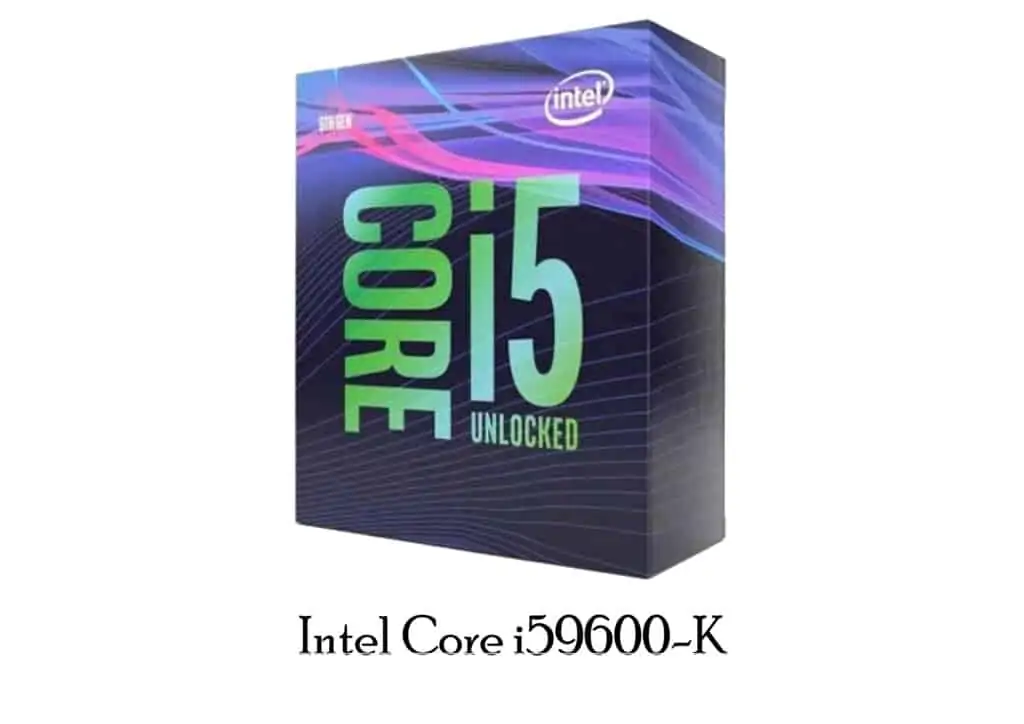 This Intel Core i5-9600K comes with 6 Cores and 6 Threads. This Intel processor is an ideal mid-range choice for VR gamers that offers excellent performance and comes at an affordable price.
The unit has a handy unlocked multiplier option that makes it simple to overclock. This feature is handy, especially for VR users.
This excellent mid-range CPU for VR is perfect if you don't want to spend too much on the purchase. The CPU clocks in at a 3.7 GHz speed and with a maximum boost of up to 4.6 GHz. In this way, it offers immense power and great VR performance.
The Intel Core i5-9600K is the perfect balance of power and price. It's an affordable processor that will give your PC all the processing power it needs to handle anything you throw at it. And with 9th Gen Intel® Core™ processors, your PC can take on more tasks without slowing down or stuttering – so you can multitask seamlessly and get more done in less time.
With up to 6 cores and 12 threads, this processor has plenty of muscle for gaming or video editing projects. You'll also find impressive performance gains in other areas like 3D rendering, data analytics and virtual reality (VR) content creation.
Whereas multiple threads allow ordered sequence that is processed by a single CPU core systematically. Intel i5 9600K processor supports dual-channel DDR4-2666 RAM and features Intel's innovative 9th-generation technology.
It features 6 Cores & 6 Threads
It has a 3.7 GHz Clock Speed and 4.6 GHz of Turbo Frequency.
It includes Intel UHD Graphics.
Dual-Channel DDR4-2666 Memory support is handy.
Supports Intel Optane Memory
Pros
Due to its 6 cores, this Intel processor is highly recommended for multitasking.
This processor comes with integrated Intel graphics.
It allows you to overclock as it comes with the unlocked multiplier.
Cons
There is not a processor cooler.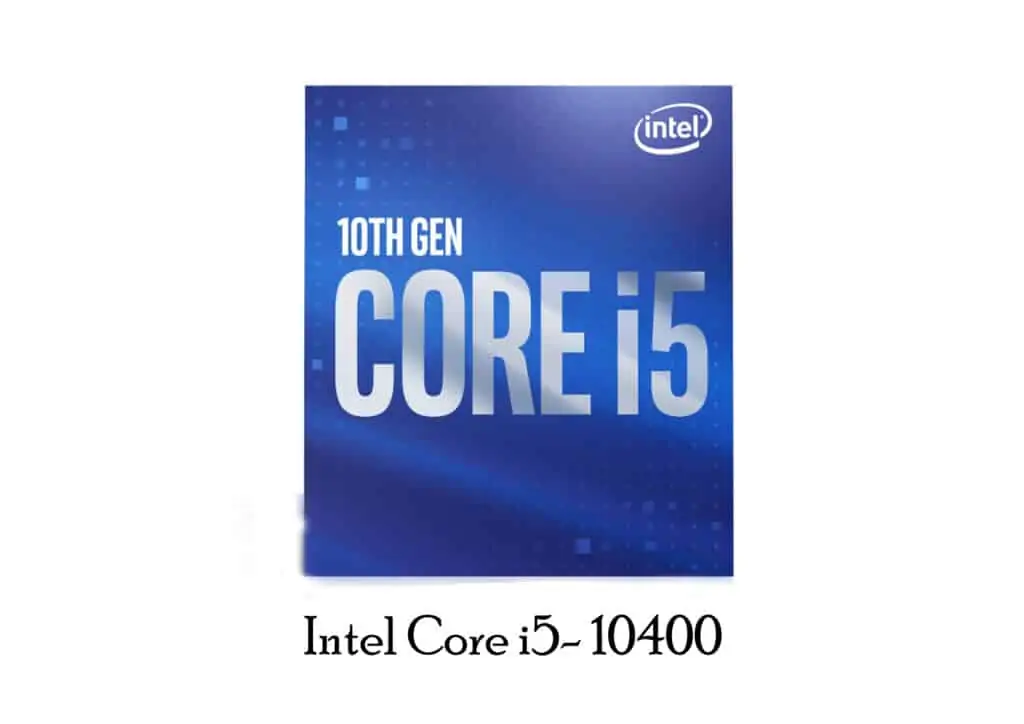 Here comes another Intel i5 processor on our list. This model is the 10th Generation of Intel's lineup and comes with some major improvements. The unit comes with 6 Cores and 12 Threads. So, it works better and faster than the previous model on our list.
The additional threads offer more power and enable it to work faster in available power even under heavy load. So, in this way, the unit is highly energy efficient as well. The unit features 12 MB Smart Cache memory, and it is suitable for all your VR requirements and gaming needs.
It also includes an exceptional in-box 65W TDP that keeps it cool under heavy loads. However, keep in mind that it is a "locked" processor, which means there is no overclocking feature. However, you can use other alternatives for this purpose.
This processor is more than enough for VR CPU and it has an unlocked multiplier which allows overclocking. It also features built in graphics, so you can enjoy the latest games without any lag or stuttering.
Lastly, The 10th Generation of the Intel Core processors are designed to deliver an amazing VR experience, and this one does just that with its support for DDR4 memory. It's also more than enough for your CPU needs in general.
Features 6 Cores & 12 Threads
2.9 GHz Clock Speed and max boost of 4.3 GHz.
LGA 1200 Socket
12MB Cache Memory is sufficient for most users.
It includes Intel UHD Graphics 630.
Dual-Channel DDR4-2666 Memory
Intel's 10th Generation (Comet Lake)
Pros
Top-notch gaming and VR performance and frame rates.
The processor's Thermal performance is satisfactory.
Multiple cores with Hyper-Threading allows multi-tasking.
Cons
No PCIe 4.0 support.
Lacks stock cooler.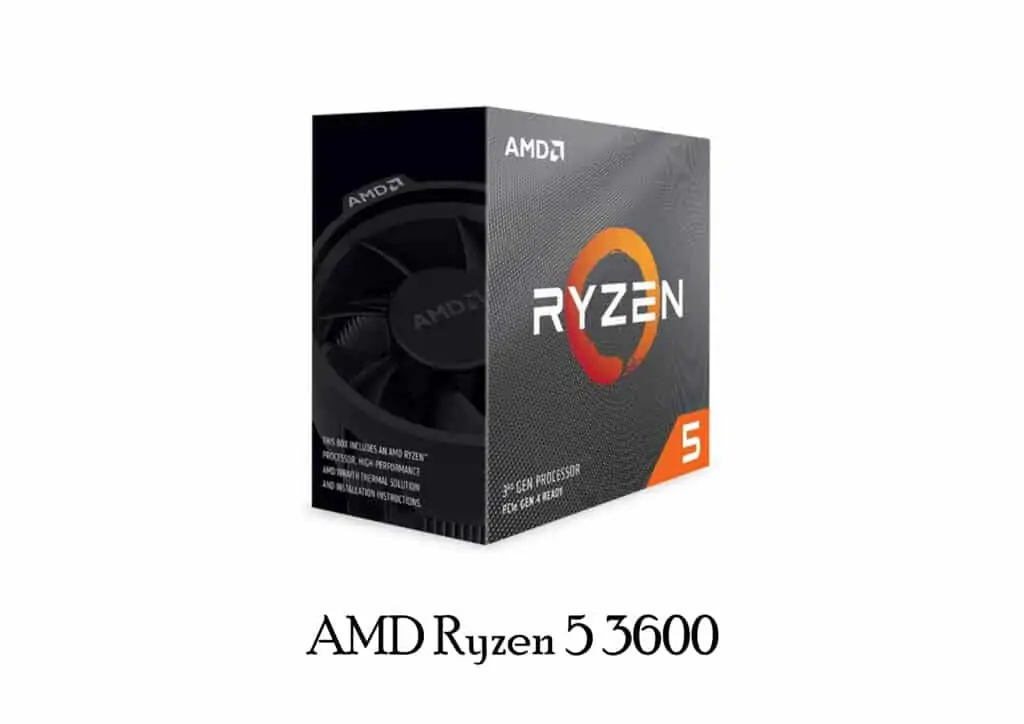 This affordable 6 Core processor by AMD is suitable for gamers as well as for VR uses. This Ryzen 5 3600 by AMD can smoothly operate under the heavy loads without lagging and slowing down.
The AMD Ryzen 5 3600 features an AM4 socket and supports DDR4 memory with speeds up to 2666MHz. It also has a maximum TDP of 65W, which means it won't need any extra cooling for most applications.
The processor comes with a Wrath Stealth cooling unit, and this is suitable for almost all purposes. The unit features super-fast speed and features a 200 Mhz boost to push all of your graphics needs.
The unit operates incredibly at a lightning-fast processing speed of up to 3.6 GHz along with a turbo boost of a whopping 4.2 GHz. This means it is quite speedy for VR games. To further enhance the performance, it includes an exceptional 36 MB cache memory that allows it to operate without lagging.
The unit is another excellent VR-Ready AMD option for all users looking for an affordable up-gradation or building a reliable VR CPU.
For excellent performance, it features 6 Cores & 12 Threads.
Features 3.6 GHz Base Clock with a max boost of 4.2 GHz.
3 MB L2 & 32 MB L3 Cache
Supports Dual-Channel DDR4-3200.
Compatible with PCIe 4.0 x16
It includes Wraith Stealth Cooler.
Pros
It offers the best performance for VR gaming due to its 4.2 GHz boost clock.
It can manage multiple tasks effortlessly.
Affordable VR CPU.
It has a low TDP of 65 Watts.
It is compatible with PCI Express 4 and fast DDR4 RAM.
Cons
Some user complains of overheating.
The Best VR CPU Computer- Buying Guide.
Keep an eye on the following factors if you want to build the best VR computer.
GPU
The first vital consideration in a VR computer is the GPU. A GPU determines how realistic it will be your VR experience. In real-time 3D graphics, the system runs the program at a frame rate of 30 to 60 FPS. In VR, the recommendation is at least 90 FPS. If FPS is less than the recommended one, you might face lagging issues.
We will recommend using NVIDIA 970 or AMD R9 390 or more advanced for the best VR gaming system. These GPUs will allow your PC to use real-time graphics at 90 FPS, and VR games and software will work flawlessly.
Processor – Best CPU Speed For VR
As for the processor, we will recommend you go for the Intel's 5th generation at least or any of the multi-core CPU by AMD.
Another feature to look out for in a processor is core. It is a thinking part of the CPU. A processor with multiple cores allows you to work on various tasks simultaneously. Processors with at least 4 cores are suitable for most VR games and programs. Similarly, look out for the processor that features multi-threads as it will offer better multitasking capabilities.
RAM
If you plan to build a VR computer, it is recommended to have 8 GB of RAM. Remember, this is the minimum requirement for VR, and in some cases, you will find it less. If you want excellent performance, then we will advise you to go with a minimum of 16 GB RAM.
Storage
Storage does not directly impact on VR working. But according to some experts, the use of SSD improves performance and enhances your VR experience.
Motherboard
The motherboard forms the base for everything that is responsible for the better capacity and working of the VR computer. It regulates what you can upgrade in your PC, such as a processor, RAM, or GPU. The ports and slots available on the motherboard determine what additional components you can add to your PC.
TDP
The thermal design power states the amount of heat that a chip produces. Usually, it is determined in watts. CPUs and processors release more heat when they are overclocked. So, it is better to know precisely how much heat your processor generates and what the actual TDP is so that you can buy the right cooling and power equipment. For VR PC, higher TDP is recommended for optimum performance.
Final Conclusion
In this read, we have reviewed the best CPUs for VR. All these units will make your Virtual Experience a dream came true. It's the time to unlock your creative side and do whatever you plan to do with the processors mentioned above.
Here, we have listed the CPUs, particularly for running VR. These will provide you with the required confidence that your system has sufficient resources and power to manage this immense workload. By reading our comprehensive buying guide, you can easily make the right choice regarding the VR processor. In the end, we hope that after reading this post, you will make the correct decision and enjoy your VR experience for a lifetime.
FAQs
Is VR worth getting?
The simple answer is yes, VR worth of the best games of this era featured advanced controls, and required a well-supported system. According to game developers, 2022 will be a year of the virtual world So, demands are getting higher, and VR absolutely worth it.
Does the size of the PC matters for VR gaming?
The requirements of Gaming PCs are different from normal ones. They require a multi-card setup and a reliable cooling mechanism such as a liquid cooling fan- system. Large PC Casing offers plenty of space to upgrade your hardware and other components such as motherboard, GPU, and storage device. So, in this way, the size of the PC matters.
Is it better to assemble my VR- ready PC?
Though you can save some bucks by picking and buying each PC component, however, it is advised to go for a ready-made unit if you are new to VR gaming. This is because VR gaming PCs need a high-end computer and integrated graphics card. The most pre-built system includes everything that you will need for the best virtual gaming.