Wondering whats the best cpu for the rx 580 to buy and not getting any help? Allow us to serve you with this handy guide!
The RX 580 is one remarkable piece of engineering that every gamer loves to use. While 60fps frame rate and 1080p graphics are two of the benefits that it provided, there's more that you will need to employ this beast in your service. And that, is an equally-compatible PC system.
A lot of PCs can be used with the RX 580, but there are way too many in the market. So the question "what is the best cpu for the rx 580?" will inevitably come to the mind of whether a video editor, a hardcore gamer, a music producer, or anyone who wants a solid gaming rig.
6 cores are the basic requirement that every CPU should have. So, in order to save you from the hassle of searching for the best CPU, we have compiled a list of the best cpu to pair with rx 580.
So Which Is The Best Processor For rx 580?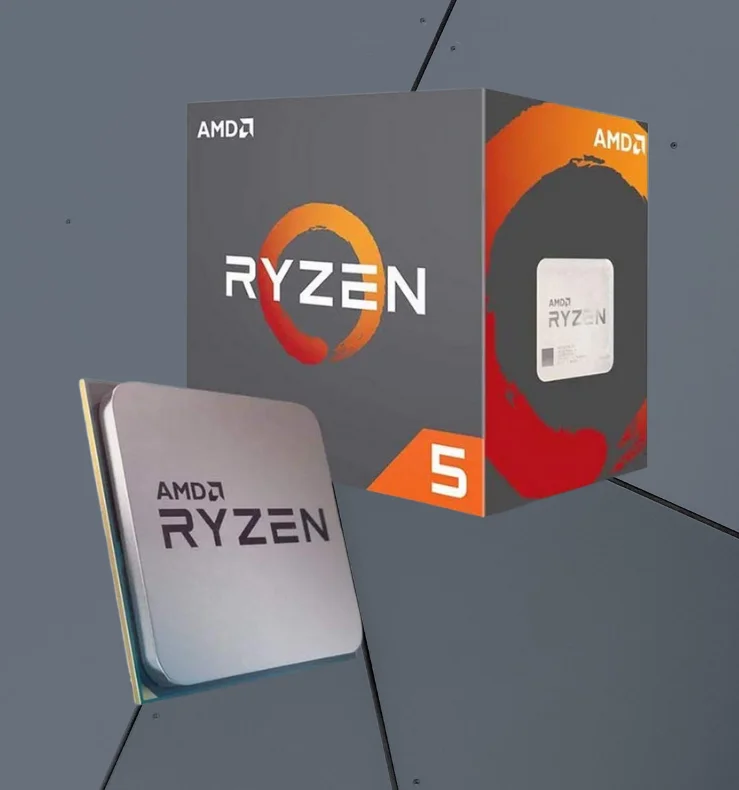 This CPU is hands down the best you can get for gaming with RX580. It can be easily a contender for the title of being the best cpu for rx 580 4 gb AMD Ryzen 5 2600 packs a lot of processing power with a Core clock speed of 3.4 GHz (which can be overclocked to 3.9 GHz). Practically speaking, this CPU can handle most of the mid-range titles easily. Paired with the RX580, you can achieve an FPS of 40+ easily.
Furthermore, it has a significantly lower TDP compared to the Ryzen 2600X, for example. Another thing to note though is that it isn;t recommended for work like music production. All in all, it is a good deal to grab if you want to get a PSU and a good RAM from the money saved. This might just be the best ryzen cpu for the rx 580.
Pros
Provides good VR experience
Excellent performance
Very high multiprocessing ability
Cons
Coolers are hard to install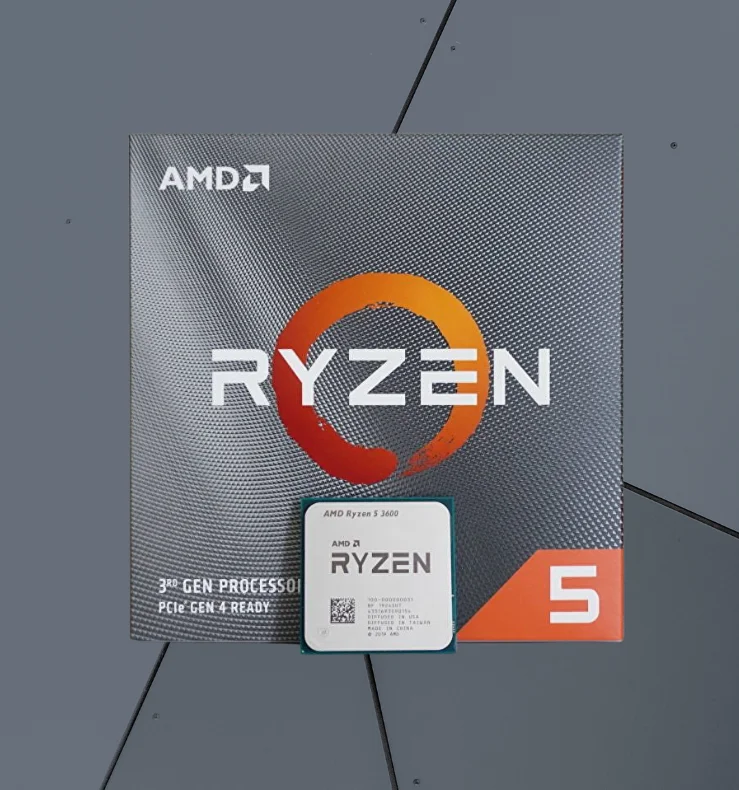 AMD Ryzen 5 3600 might not be the most high-end CPU in the market for gaming, but it is an ideal CPU to build a gaming PC on a budget. This PC comes with 12 threads and 6 cores, which provide a processing power of up to 4.2 GHz. It also comes with the AMD Wraith Stealth cooler, which is way better than many coolers at this price point.
Overclocking is a fairly easy thing to do on the 3600. Moreover, the L3 cache in the processor is of 32 MB, which is always a benefit to have. Other than that, it can also be a good cpu for rx 580 as it has a socket for AM4 as well. Overall, this CPU provides the best bang for your buck as the best budget amd cpu for rx 580.
Pros
Highly capable of multi-processing
Good for content creation
Can easily deliver 100+ FPS
Cons
Not Suitable for a heavy workload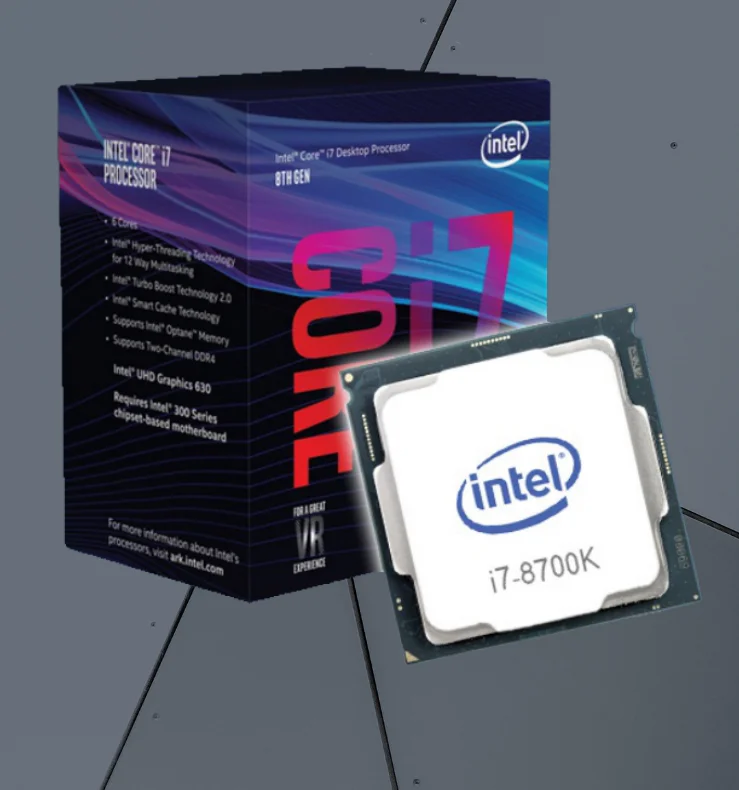 The Intel Core i7-8700K Desktop Processor has been a popular choice among customers. This CPU attracted people who were interested in high-end gaming. One reason behind its popularity is its small composite port that performs all functions related to your task. Being a rx 580 comaptible cpu, it gets rid of multiple cables and brings in a single, lightweight port that can do everything you need! This includes uploading your data, attaching 4K UHD devices, among other things.
Apart from this, it can also be called as the best ryzen 7 cpu for rx 580 for many other reasons. For one, there are 6 cores and 12 threads on this processor. Secondly, the maximum speed is 3.7ghz, while the minimum being 0.8 GHz (configured for idle state). At the same time, the BCLK speed of this processor is 100 MHz, which is normal for Intel CPUs.
And thanks to Intel Graphic processors, you will enjoy a rich and vibrant multimedia experience.
This might be an expensive CPU, but this investment is worth every penny.
Pros
Intel graphic technology
Powerful performance
Good multimedia and entertainment experience
Cons
A bit difficult to overclock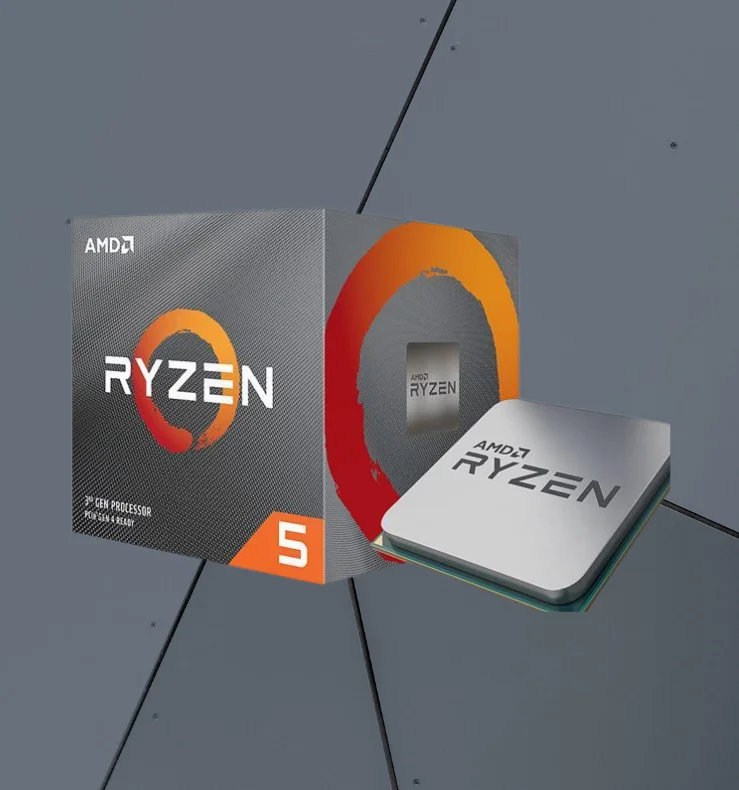 For the rx 580 best cpu can, without a shadow of doubt, be the AMD Ryzen 5 3600X. One of the most powerful offerings that are currently out there in the PC gaming market. The AMD Ryzen 5 3600X has 6 cores with a speed of 4.4 GHz. Furthermore, it has 12 threads, which further improves processing power and makes multitasking easier.
Overclocking the cores is significantly easier on the AMD Ryzen 5 3600x since the activated amplification can be freely modified. Any overclocking rate can be conveniently dialed in. Thus, overclocking won't ever be an issue. When it comes to memory, DDR4 storage with a dual-channel configuration is provided by AMD.
The AMD Ryzen 5 3600X is manufactured by AMD on a 7nm method. The chip's transistor drive is manufactured by TSMC. It can be worthwhile choice for the title of rx 580 compatible cpu.
Pros
Dual-channel interface
Freely adjusted unlocked multiplier
Decent cooling system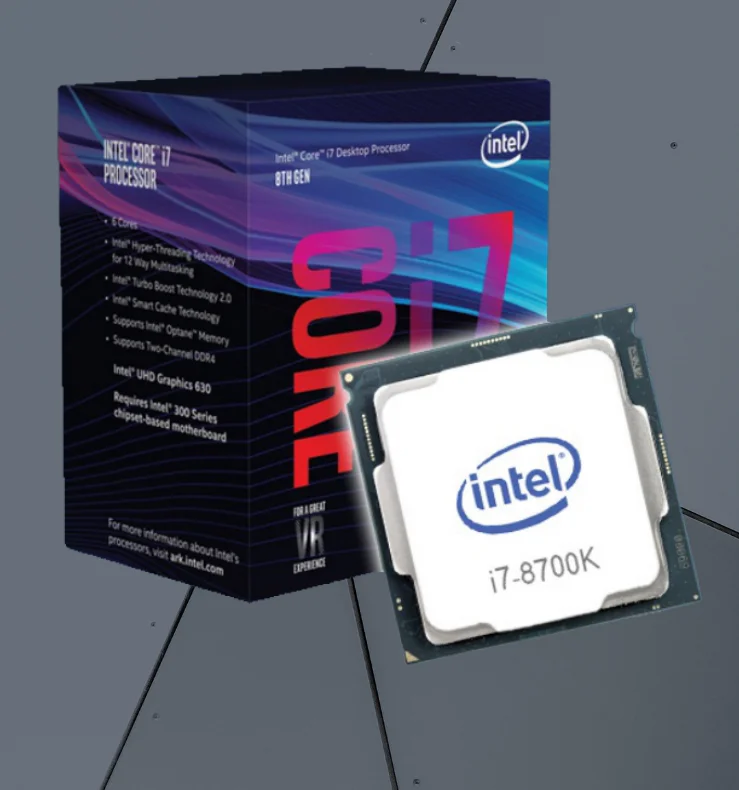 Coming in at a total of 6 cores and 12 threads, the i5-8400 is great for intense tasks, of course, including competitive gaming. Though it is best to add a Z370 motherboard for a guarantee of superior framerates. Though, we'll be honest that it is not as good as the 2700X that is also offered by Intel.
Though that doesn't stop the 8400 from being a good cpu for the rx 580. Overclocking to 3.8GHz for a better gaming experience is always a great idea to get the most out of the machine. Good framerates are always needed in gaming, and in that regard, the 8400 can do wonders. It can easily be the best cpu to pair with rx 580. However, if you add a DDR-4 RAM then at 1080p it can easily run a heavy game like GTA V without breaking a sweat.
Pros
2 memory channels
Reliable optane memory support
Seamless VR gaming
4/4 core/thread reliability
Cons
Stutter is possible with some high-end games.
Things to Consider Before Buying the RX 580
Naturally, a lot of things have to be considered before buying a good cpu for rx 580. We've listed some of them to help you:
The ability to overclock.
The speed of clock (in GHz)
The cache's size and finally,
The number of cores.
As is the case with most things of "the more, the better", so are all of these to consider. If your CPU can be overclocked, it is best to get the RX 580. The speed is also a determinant combined with the size of the cache. Lastly, the bigger the number of cores, the higher will the performance be.
Frequently Asked Questions (FAQs)
What Should Be The Maximum Overclocking Speed For a CPU?
A good cpu for rx 580 should have a maximum clocking speed of 4 GHz. The reason for this is fairly simple. The graphics and FPS that your RX 580 will provide need to be combined with a CPU that actually can deliver that much when put to the maximum settings. This will, of course, give you better performance and seemless graphics on games, for example.
Q2. Can Every CPU Available in The Market Be Overclocked at 4 GHz?
Unfortunately no. Though that doesn't mean that the ones under the 4 GHz mark are inadequate, they might have benefits in other departments, like RAMs etc that might fulfill the criteria of being a rx 580 cpu combo. 
What is The Price Range of These CPUs
The CPUs in this list can go anywhere between $250 to about $500.
Summing it All Up
It's no surprise that a lot of CPUs in the market can be used as the best budget cpu for rx 580. Though many are on the high-end as well and offer benefits that only a few would have. All in all, it boils dow to ehat you, dear reader, would like to buy. A cheap CPU might not really have the high costs, but will be on the lower-end. Similarly, while the value an expensive CPU will give is amazon, it will be inevitably wearing a huge price-tag.