Do you want to add to your income via your blog? There are various ways to monetize your blog, but they will take some effort and time, especially if the blog is new or you are a newbie blogger.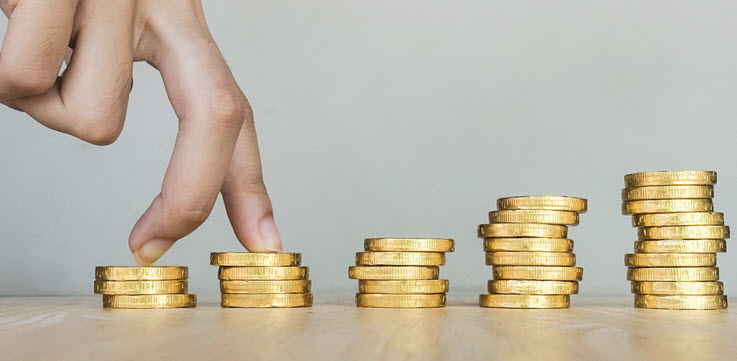 Here are some ideas on where to begin, and the most common ways to make cash from your blog.
Affiliate marketing
Can you convince your readers or target audience to purchase a product or service via a link you provide? You can make considerable commissions out of every purchase made via your tracking link to a retailer providing an affiliate marketing program.
You can choose from a huge variety of products and services to promote by the numerous big and small retailers who have affiliate programs, such as Amazon, Commission Junction, ShareASale and many others.
Your affiliate links will include your own personal tracking code which will tell the retailer that a purchase is made through your blog. You will be paid a percentage of the sum spent by each buyer who uses the link for online shopping.
The way you promote the products is up to you, but it helps a lot if you know the interests of your target audience and the subscribers of your blog, in order to offer them products and services which they actually need at the moment.
Use Google AdSense
All you have to do is add a script provided by Google to your blog, and the ads will start displaying on it. Each click on one of these ads by one of your visitors will make you some money, even if they don't purchase anything from the website being promoted.
This is an excellent money-making option for new bloggers, as it can start paying back immediately.
Sell direct ads
You can offer banner or other advertising space on your blog to advertisers who are willing to pay for their ads running on your site for a certain time period. You will need to negotiate the terms and the financial aspects with the advertiser directly, but then you won't need to pay a commission to a third party for finding advertisers for you, which means more money for you.
If you manage to convince somebody to run ads on your blog, you don't need to rely on your viewers and readers to actually click on the ad being displayed.
This option is more suitable for bloggers who already have accumulated some serious web traffic, or for those who have a target audience with demographics and interests which an advertiser will be willing to pay for reaching.
Sponsored posts
Instead of displaying ads on your blog, you can provide sponsored content instead. You will need to find an advertiser who is interested in paying you for promoting their product to your readers, so if you want to approach potential advertisers it is a good idea to create a brief synopsis of the blog content, your traffic, the number of friends and followers on social media you have, the demographics of your target audience as well as other information which is important for companies before they choose to invest in this type of promotion.
Offer a paid subscription and paid content
If you have a blog which already has some returning loyal readers, then you may be able to make some money from special content available only for members, or by offering paid content.
You can offer e-books, tutorials, personalized advice, or whatever your visitors will be eager to pay for.
To make it easier on yourself, you can run an online survey on your blog asking your readers what their needs are, what kind of content or other services they are interested in, in order to upload it for your loyal subscribers or as a paid option.
This though requires that you work harder than ever in order to keep the subscribers interested and willing to continue paying to read you or to purchase your paid content.
Write reviews and get paid for them
If you find companies interested in paying you for writing reviews about their products or services and posting them on your blog, this is another relatively easy way to monetarize your blog. You can look for advertisers willing to pay for reviews on some of the specialized sites such as PayPerPost or SponsoredReviews, or simply address the potential advertiser directly. Look for advertisers who may be interested in getting their products and services promoted to the specific audience you have.
Create a blog forum
This is similar to adding paid content for the subscribers of your blog. You can create a forum and ask for a membership fee. A forum is a great way to create a stronger bond with your loyal readers and to get direct feedback from them, as well as to explore their expectations, needs, and preferences in order to improve the content of your blog.
This though requires that you spend quite a bit of time reading and moderating the blog, which you need to keep in mind as well before starting one up.
Final words
As you can see, it is not so difficult to add some cash to your regular income by blogging. It does require that you are consistent in providing good quality content, as well as time and inspiration to keep creating it. But if you are enthusiastic and serious about blogging anyway, this should not be a problem. So, go ahead and start earning some cash from your blog right away!