Since the advent of the Windows operating system for everyday home computing in 1995, Microsoft has striven to make additions and improvements with every version of the operating system it has released. These additions and improvements have been relevant to the technology that was prevalent and available at the time, and as such, the Windows operating system has continued to increase the ways that the average PC user can understand and utilize the technologies that are available to them. As technology has advanced to the point where the number of people who own and use home desktop and laptop computers exceeds the amount of people who do not, making decisions about what technology to use has become a mainstream aspect of our culture.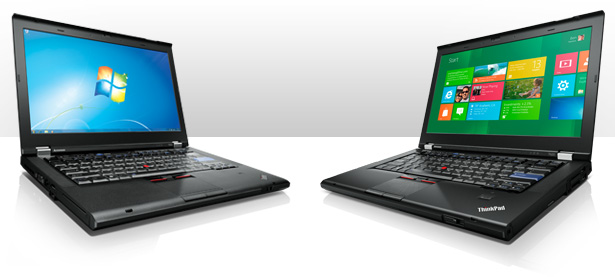 On October 26, 2012, Microsoft released its newest addition to the world of operating systems, Windows 8. Windows 8 was designed to be intuitive not only to users working on desktop and laptop computers, but those who used Windows based tablets for their Internet and application access as well.
Read:
Due to the growing popularity of tablet computing, Microsoft formulated an operating system that was unlike its previous releases in that it was intuitive to a touch screen format, the format that tablet computing utilizes. Although it is not necessary to have a touch screen to use Windows 8, it contributes a great ease of use to those working on a touch screen display.
The predecessor to Windows 8, Windows 7, was released on July 22, 2009. Windows 7 was also designed to be used with desktop computers, laptops and tablet PCs, and was widely met with a positive reception by tech critics and users due to its functionality, ease of use and its ability to combine classic Windows features and new technologies while doing away with some of the bugs and issues experienced by its predecessor, Windows Vista. Windows 7 is one of the best operating systems of all time and featured a variety of new and improved features at its release. Despite the release of Windows 8, some new laptop and desktop computers are still being sold with fresh installations of Windows 7. Tablet PCs, however, have almost exclusively switched over to Windows 8 as a native operating system.
Conclusion:
The choice between Windows 7 and Windows 8 is one that comes down to preference. Both are intuitive and functional operating systems which exceed the standards that Microsoft had set for its operating systems previously. The one concept that bridges the divide between the two is that Windows 8 is clearly more intuitively designed for a touch screen interface. Although it can be used with a mouse or touch pad, when using Windows 8, it quickly becomes apparent that navigation would be easier with a touch screen display or interface. For this reason, it is my opinion that Windows 8 is the best choice for a tablet PC or a laptop that features a touch screen display, while Windows 7 remains the best choice for desktop PCs and laptop computers which lack a touch screen.