The iPad is just one of the many designer devices crafted by Apple. They are the must have gadget for any guy or girl that values both technology and their image.
However, an iPad is only as useful (or as cool) as the apps installed on it! Here are five top games that all cool dudes should consider downloading and installing onto their iPad.
Grand Theft Auto: Chinatown Wars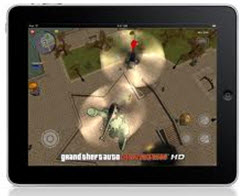 Let's face it guys, the Grand Theft Auto series of games are by some of the coolest games that have ever been played on a console. Grand Theft Auto: Chinatown Wars may be available on a number of portable platforms (such as the PSP, the Nintendo DS and other Apple portable devices) but it is the iPad version that really brings the game to life.
Getting this awesome game on the larger display for under $10 is a price well worth paying, even at the expense of clumsier controls. Described by many players as addictive and entertaining this is quite simply a must have game on your iPad.
9mm
If you were a bit of a fan of the 'bullet time' effect used in The Matrix films and games, and if you enjoyed the Max Payne games then 9mm is a third-person shooter that's bound to put a smile on your super cool face.
In 9mm you play the character John "Loose" Kannon, another cop that has no problem dealing out his own sense of justice. Whether you like to dish out bullets or dodge them, you'll find 9mm is an idea game to play when somebody has to pay for messing up your frappuccino order.
N.O.V.A. HD.
If you think N.O.V.A 3 sounds space-agey then wait until you download and play the game! Halo heroes will thoroughly enjoy playing N.O.V.A 3, and the HD graphics give this game a superb look and feel throughout. It's up to you and your team to fight off aliens, protecting and liberating Earth from yet another invasion.
The great thing about this game is that you can choose to save the world on your own or with up to twelve of your cool friends! For fewer than seven dollars this is a bargain of a game, one that is bound to suck you in with its storyline and its graphics.
Zen Pinball
Gentleman, we present to you the best ever pinball iPad app – Zen Pinball. First of all, Zen Pinball is free to download. Yes, cool and groovy dude, you read right, FREE! Always a bonus! But by far the most impressive thing about Zen Pinball is the in app purchase options. For less than $2 a table, you can purchase a variety of Marvel inspired tables that are quite simply awesome to play!
Not only does Zen Pinball open you up to a world of your Marvel heroes, it also includes a great physics engine that delivers a realistic gaming sensation.
Road Blaster HD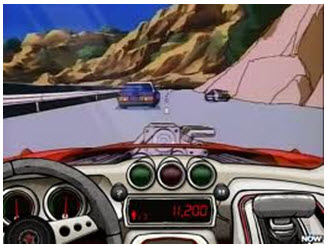 Road Blaster is quite simply one of the most original driving games that you will ever see. Its animation and design is completely unlike anything that you will have played before. The graphics are incredibly detailed and highly artistic.
You play as a vigilante driver, seeking revenge for the murder of your wife, using your vehicle to deliver a somewhat destructive form of justice to the streets and roads. Road Blaster has received some incredible reviews online, especially from slightly older retro gamers who remember the original game, and it's definitely one of those games that once you've played it you'll be eager to tell all your friends all about it. For less than five dollars what have you got to lose?