Internet has become the backbone of a number of businesses and services which have become an indispensable part of our lives today. There are a number of innovative ways through which you can promote yourself and your business today. Such as hiring marketing people, making your business online by websites, advertising on TV just like TV commercials or advertising your products and services online. Online classified websites are one of them. Today we would be discussing about one of the leading online classified website in India, www.olx.in.
OLX was started in 2004 in Argentina and since then the website has made a tremendous progress and is being offered in more than 24 languages worldwide. They are leading online classified adverting platform all over the world.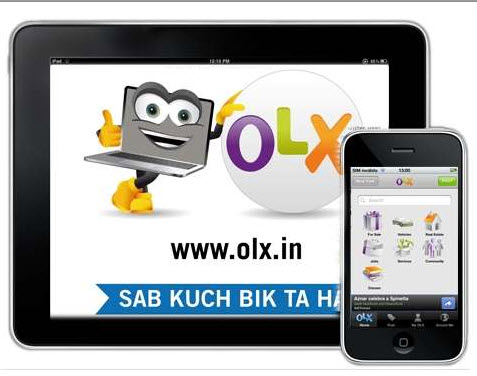 Promoting a business is always a hefty affair and it can consume a major chunk of the resources of the company. So, the companies are always looking for those promotional vehicles which are cost effective and at the same time are effective. You would grab that opportunity where you can promote your business for free. OLX is one such great site. The website has its presence in more than 90 countries which makes you have an exposure to a variety of audiences and customers. OLX has been running a series of funny advertisements where they highlight the importance of the classifieds in daily life.
The website in order to reach to the lesser known parts of India is offering your classifieds in a number of regional and local languages. This is also one of the best ways to promote yourself and your business. The best part of this website is that you can easily share your classifieds on Facebook and Twitter. The simple and easy to use interface of the website allows you to post your classified without any registration or login. You can also publish your classifieds using your smartphones and tablets on the website. This ensures that you always get the sight of the customers and you never lose a business.
So, if you have a business either online or offline, then you should definitely post your classified on OLX.in. This website is one of the fastest growing classified websites in India. There are a number of innovative features which keep on adding to site so as to ensure that your listing gets the maximum exposure. You can always rely on OLX.
There are few OLX TV commercials; you can watch it from the official YouTube channel embedded below.