At one point few would have expected that there could be a real battle between Flash Player and HTML5, to be the primary multimedia platform amongst internet users, because Flash appeared to be in an unassailably dominant position. It has been observed that MAC OS and specific Linux computers that Flash is using more CPU and memory resource. So it actually started HTML5 vs. Flash war. So people started giving preference to HTML 5 over Flash. However since Apple made the controversial announcement that it would not be supporting Flash Player on any of its mobile devices – which brought to an end the long working partnership between the two companies – HTML5 has closed this gap with the support of Apple. So what does the fight between the two mean for the internet?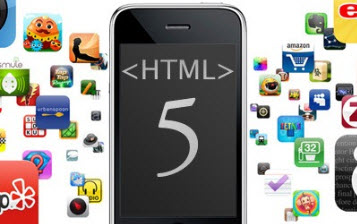 Well depending on which of the two platforms comes out on top in the end it could make a serious difference to gaming, as HTML5 allows the media used in games such as video, animation and graphics to be supported within the site while Flash requires to be downloaded externally. Also the HTML 5 is very easy for accessing the hardware element from the various devices, such as Gyro sensor from mobile devices or tablet to make real feeling games. This is not that easy in case of Flash. To access the hardware components there will be huge scripting needed. At the moment Flash is still the most popular choice with gamers, but this is less to do with it being a superior platform and more to do with there currently being more Flash-compatible games available. This is not likely to remain the case forever, and with more and more online casino sites like Lucky Nugget turning to HTML for their mobile casino options the latter could really begin to win gamers over.
Like mobile sites HTML5 is likely to prove a more amenable option for those who do not want to have to keep downloading tools to their computers, and the fact that it allows media to be supported on the site itself, rather than requiring a plug-in, means that it tends to be more stable and less liable to crash. This is particularly significant for games – such as online casino ones like poker – that require an investment of time in order to play them successfully – because if the platform crashes during the course of a long game it can seriously damage your chances of winning.