We know you are a Manga fan. Originated in Japan, these special graphic books or comic novels have captured the attention of readers worldwide. Being one of them, you are now looking for sources to read One-Punch Man webcomic online.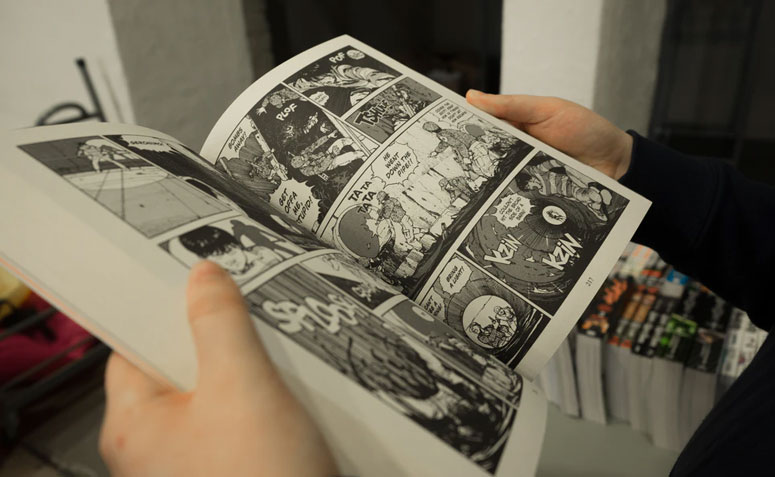 Photo by Miika Laaksonen on Unsplash
Guess what? A single Google search fetches you tons of websites where you can find several chapters of OPM. However, most of them pack annoying pop-ups and redirections that derail you from your true purpose. What we got here is different.
One-Punch Man Original Webcomic; Where to Read?
That's the million-dollar question. Where to find an authentic source? Before we jump into the inevitable, we think you should go through the basics of OPM. In case you already have, skip to the end of this article.
OPM Webcomic; History
To be honest, no one knows who wrote this popular manga. What everyone knows is his/her pseudonym, which is One. By now, you know One-Punch Man (Japanese: ワンパンマン, Hepburn: Wanpanman) is a superhero graphic novel.
Began the journey in 2009 as a Manga novel, it has gained popularity from all over the world. Today, you can read the same comic in several other languages. Moreover, anime series with multiple seasons are also available.
In 2010, the writer took a one-year break due to some family concerns. On his return, an artist Yusuke Murata contacted him about a partnership. And yeah, it happened. They both collaborated. Needless to say, Murata is a huge fan of this webcomic.
In 2017, he took another break, but this time for a couple of years. Returned in April 2019, One keeps on producing exquisite chapters until now. Began as a self-published venture on Nitosha.net, it now has several translated versions, manga, and anime are available.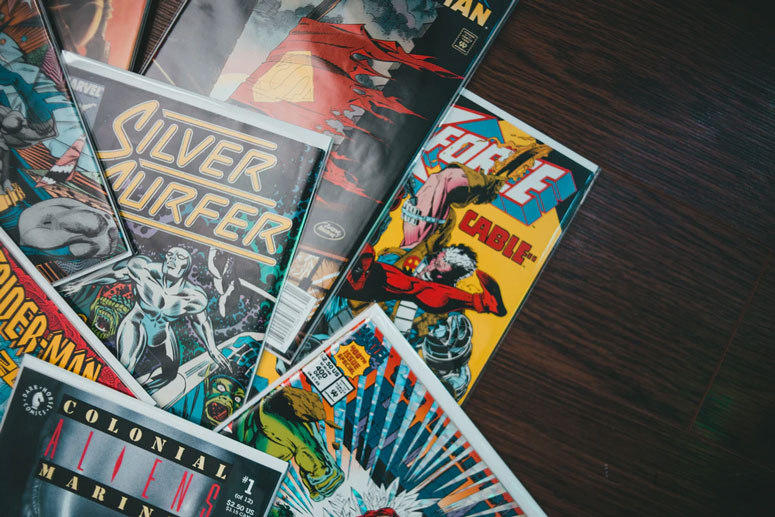 Photo by Erik Mclean on Unsplash
One-Punch Man Web Manga; The Plot
So, what's all the hype about? As in every superhero fiction, One-Punch Man webcomic also has one, named Saitama (from City Z), who can defeat anyone with a single punch (thus the name, you guessed it).
With time, Saitama becomes bored of himself simply because no one is worthy of the challenge. Hence, he becomes the mentor of a cyborg, named Genos. What Genos wants is to take revenge on another cyborg, who killed his family.
Once they join hands together, they find out about the Hero Association assembled by the millionaire Agoni. We forgot to mention that the story is happening on a Supercontinent Earth.
To join the Hero Association to fight evil, Saitama has to take an exam. Irrespective of his tremendous fist power, he is not able to score high. That puts all his superhero capabilities into the darkness.
One day, the Hero Association calls every superhero for a meeting. And, they get to find out that the seer Shibabawa has an epiphany about upcoming danger. Later, an alien, Boros conquers the planet. As obvious as it seems, Saitama comes and defeats Boros. However, the monster puts up with more than one punch before succumbing to death at last.
Just like the Hero Association, the monsters set up a Monster Association. One of the prominent members is Garo, who calls himself by the name Hero-Hunter. Monster Association does everything to defame the Hero Association, even abducts the child of an executive.
The fight between both associations is atrocious. Even City Z is destroyed. So, what's going to happen? Can the One-Punch Man defeat the monsters? Well, you can find out using the sites given below.
How to Find the Original One-Punch Man Webcomic Online?
As we told you earlier, a simple Google search will get you what you want. The question remains, is it original? No. So, that's why we have got a couple of sites here (of which the first one is the original Japanese version).
galaxyheavyblow.web.fc2.com (Japanese
readonepunchman.online
onepunch-manga.com
Not all the fans know Japanese, we know. That's why we have included two sites, where you can find the comic in English.
Conclusion
So, there you go! You have got One-Punch Man Webcomic in English and Japanese. We picked them with utmost care so that you won't have to deal with irritating ads or redirections. Don't forget to share with us in the comment section, why Saitama is your favourite superhero.