Your business phone system is very important to the success of your business. It is key in communicating with your clients, employees and others. Having a system you can depend on while going through your day to day business duties is important to you and your company. There are many systems you can choose from but one system is becoming very popular. When you are looking into business phone solutions you should definitely check into the VoIP options that are out there. There are tons of benefits to these systems and it can truly be a great asset to your business office.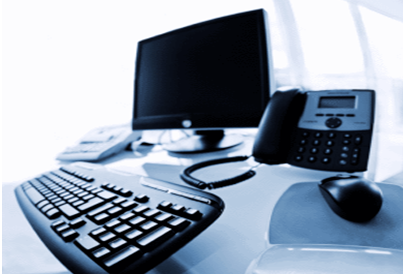 First you might not understand what a VoIP is. This is basically a phone line that runs over your computer Internet access in the office. They are easy to install and have a great many benefits to your office. Take a look at a few of them here. You may be surprised to learn how easy they are and what your office will gain.
One of the many benefits you will gain by going with these IP communications systems is the ease of use. These phone systems are easy to set up, get trained on and to add employees as needed. Each employee can communicate with other employees or clients very easily. You can also take it with you. All of your phone features and extensions can go with you wherever your WLAN goes. It makes it easy to take your office phone calls with you when you are on the go with a client or running errands.
Another great benefit to this system is that it will save you money. Many times you will be dealing with a varying amount of phone bills each month and never know what it is. With these systems you pay a flat rate each month so you can always know what to put in your budget. The systems are also much cheaper to install than adding phone lines. When you are expanding in your business you can easily expand your phone system too.
You will also always have updated equipment. You do not have to worry about getting new equipment with each update in the business world. Your equipment is always on par and ready to go with the latest upgrades. This means your business will always be on the cutting edge of taking care of your phone calls. This is important when your phone calls are the lifeline of your business. You can also offer great call center services with these lines.
Be sure that you investigate this option for your business office phone solutions. You can rest easy knowing that you will always have a backup on your phone system. This means that no matter what is going on you can still have voice mail capabilities and phone service. This is a great addition to have when you are running a business that relies on communications. Before you make the decision to add phone lines into your office find out how you can add these systems to your office. You will be glad you did when you are saving money and reaping these great benefits.