Ryzen is back with their all-new 5000 lineups of processors. These new generation processors are extremely powerful as they are based upon Zen 3 architecture which we have not seen in previous generations.
We have a range of processors in this series that are categorized by their performance and price. The Ryzen 9 5900X is the main highlight of this series and many gamers, streamers have their eye on this immensely powerful 12-cores processor which can be boosted up to 4.8GHz.
In order to harness the complete power of 5900X, we definitely need a top-notch motherboard. Luckily, the Ryzen 5000 processors support X570 and B550 motherboards. We have reviewed some of the best motherboard for ryzen 9 5900x that are compatible with Ryzen's 5900x processor.
If you are relying on older motherboards to install this new processor then make sure to update the BIOS because that's much demanded by Ryzen. So, without further ado, let's hop into our best options.
Best Motherboard For 5900x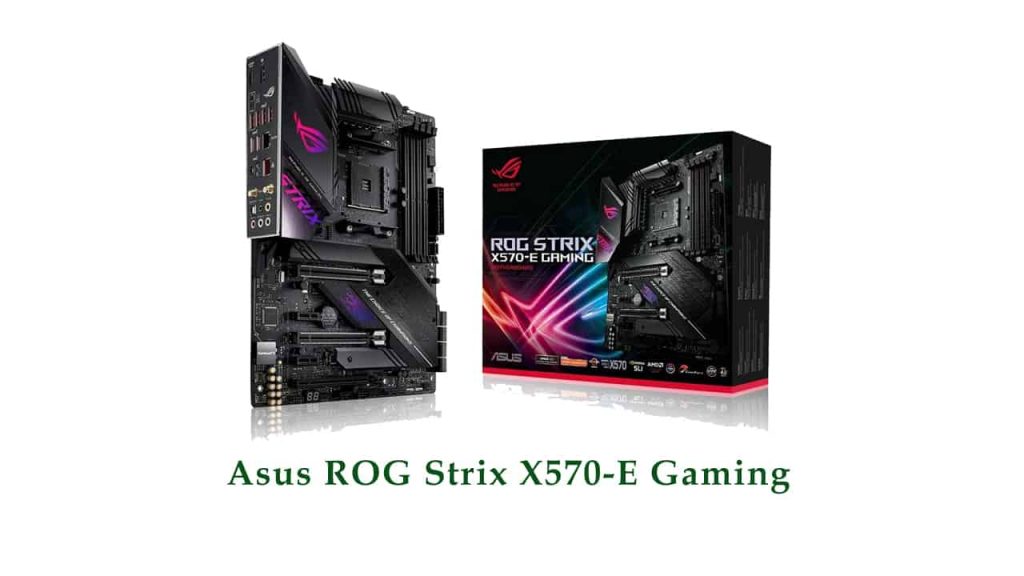 If you are a gaming fan then you might have used some of the computer accessories coming from Asus. The real manufacturer of Asus motherboards is Pegatron but Asus have their engineers who make all the design changes.
Motherboard Specifications
Asus ROG Strix X570-E is an ATX motherboard board which are basically of a standard size. The motherboard is supported by Ryzen 5000 series processors while a BIOS update might be needed due to the updated Zen 3 architecture. This is an RGB motherboard integrated with Asus' Aura Sync lighting.
The motherboard supports PCIe 4.0 and HDMI 2.0. The best thing about this motherboard is that it comes with a prebuilt PCH and MOS heatsinks that has an 8mm heat pipe to keep the temperatures maintained. The whole functionality of this motherboard including its RGB lighting can be controlled with the help of Armoury Crate software utility provided by Asus.
Buyers Review
The motherboard currently has a 4.6 rating on Amazon and customers are just loving it. Most customers are seen to appreciate the value that this motherboard provides at a very reasonable price. For many customers, heatsink on a motherboard is another plus point.
A very few customers faced technical issues due to some faulty boards but overall, most people praise Asus for creating such a motherboard that supports all processors from Ryzen's 3rd to onward generations.
Why this Board?
The motherboard is made specifically for gaming where specs matter a lot but gamers also do prefer something more elegant and sleeker. That's exactly what this X570-E motherboard is providing. It has a clean dark design with RGB lighting and tons of top-notch features and the topmost reason to buy this motherboard is its support to all-new Zen 3 architecture-based processors.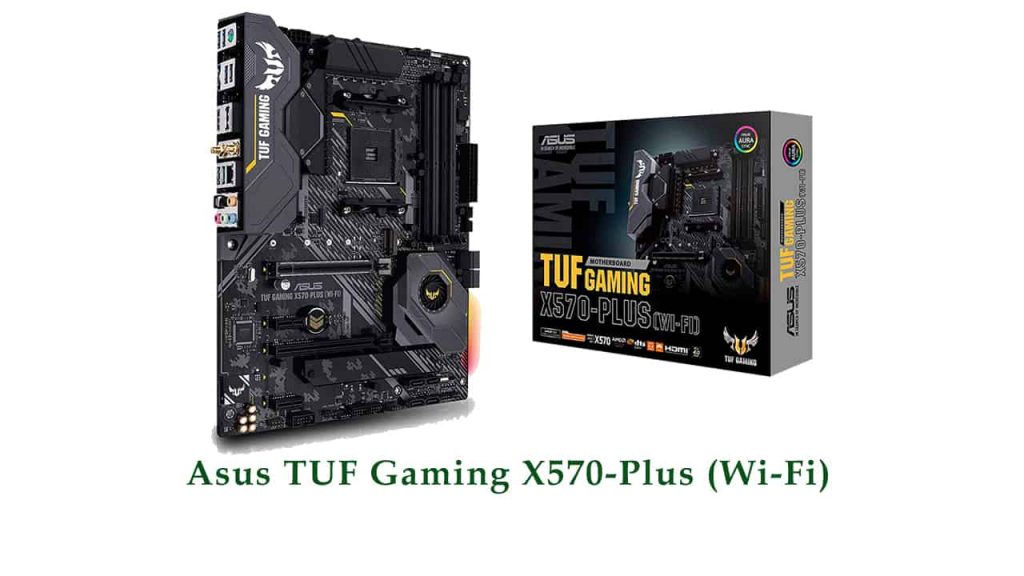 If you are looking for a rock-solid motherboard with all needed plus extra specifications and of course a cool design then Asus TUF Gaming X570-Plus is the option to look for. This is an extended and improved version of X570-E with relatively similar specs but of course, it comes with some extra features that make it special.
Motherboard Specifications
The processor supports AMD AM4 sockets which means that all processors from Ryzen's 2nd, 3rd and onward generations can fit into this motherboard. The military-grade TUF components are utilized in this motherboard to ensure the top-notch durability.
The cooling system is pretty diverse including VRM heatsink, PCH heatsink and an additional M. 2 heatsink. Another highlight is its Wi-Fi support specifically for gaming purposes. The powerful Intel Wireless AC-9260 Wi-Fi with 1600 MHz wide channels is used along with the motherboard to ensure the best connectivity.
Asus also collaborated with Realtek to improve audio by integrating an audio codec. The Aura Sync lights can be seen on the side of Chipset. There are 4 DDR Ram slots as it is an ATX standard motherboard with full size. They topped up the motherboard with tough gaming armor to keep some components protected while contributing to the motherboard's design.
Buyers Review
The motherboard has an overall 4.7 stars rating while clearly shows that most of the customers who bought this motherboard on Amazon are happy with their purchase. People mostly pair this motherboard with Ryzen 3900X but from now on, we will see most people pairing it with 5900X because the motherboard really deserves such a powerful processor and it has the capabilities to harness its extreme power.
Why this Board?
The X570-E is pretty much enough if you are going for a clean PC build but if you have some extra cash to spend then you can get some cool features with X570-Plus. From its TUF protection, Dual PCIe 4.0 to its gaming networking and audio enhancements, this motherboard is definitely a beast and worth option to consider.
If you are a fan of clean, modern and organized motherboard looks then X570 Crosshair VIII Formula might satisfy your needs. The thermal design of this motherboard is obviously its main highlight. Let's discuss some of its highlighted specifications.
Motherboard Specifications
This performance-oriented and well-designed motherboard comes with dual PCIe support for unmatched transfer speeds. The processor of course supports AM4 sockets to perfectly fit all Ryzen's 3000 and 5000 series processors.
CrossChill EK III cooling system utilizes air and water to keep the temperatures of different components maintained. The Next-Gen Wi-Fi 6 is also introduced on the motherboard for Wireless connectivity with extreme speeds.
Don't want to spend much on build? Check out our best motherboards LGA 1150 for budget builds
The LiveDash OLED is another exclusive feature which is more advanced than any simple RGB lighting. You can customize graphics and display the information as you like. You can display any GIFs, Imagery or other graphics using LiveDash.
AI Suite 3's dashboard is something beyond a software utility. It provides you best control over the whole system where you can switch and alter everything according to your performance needs.
Customers Review
The motherboard has a rating of 4.4 on Amazon. The board is premium, modern and it also supports 5000 series but there are a lot of downsides and problems that customers face with this motherboard. Some people face a lot of problems with Aura Sync software while others witness BIOS issues. Another downside is its expensive pricing which does not excite most customers.
Why this Board?
If you want the latest with modern looks and thermal design then you can consider this one as your go-to option. The LiveDash OLED and its features are quite impressive while AI Suite software utility provides you complete customization control. If you have deep pockets then you can surely consider this one but it's certainly not for budget-friendly seekers.
We cannot underestimate any motherboards coming from MSI because they use the latest technology for ensuring the most optimized performance. This X570 Unify Motherboard is integrated with the latest technology and its brief specifications are given below.
Motherboard Specifications
This AM4 socket motherboard supports most of Ryzen's generation including 2nd and 3rd generation which were based upon Zen 2 Architecture. The board also supports all-new Ryzen 5000 series processors but a BIOS update is needed for these Zen 3 architecture-based CPUs. There are 4 RAM slots on this ATX standard motherboard and their performance is also optimized with DDR4 boost.
The motherboard also supports generation 4 PCIe for ensuring the maximum transfer speeds. The board comes with a built-in WiFi-6 solution for uninterrupted and lag free gaming. A heavy duty heatsink for the MOSFETs is utilized for keeping the temperatures maintained. The audio components are also added to improve the overall sound performance. The design is absolutely one of its noteworthy factors. A beautiful Aluminum touch is given to the motherboard along with Frozr Heatsink and Zero Frozr technology that just looks dope.
Customers Review
The Meg X570 Unify stands out with a whopping 4.7 stars rating on Amazon. The people who are not fond of RGB lighting particularly loved this board because MSI also ignored that unnecessary factor. Many customers complain about the software for this motherboard as it does not provide excellent user experience.
Why this Board?
The foremost reason to buy this motherboard is its amazing hardware specifications. MSI assembled it with all the top-notch technologies to fulfill the gamers needs. Moreover, they also ignored RGB lighting which also makes it a worthy option for some people. The build is also quite durable with an Aluminum touch.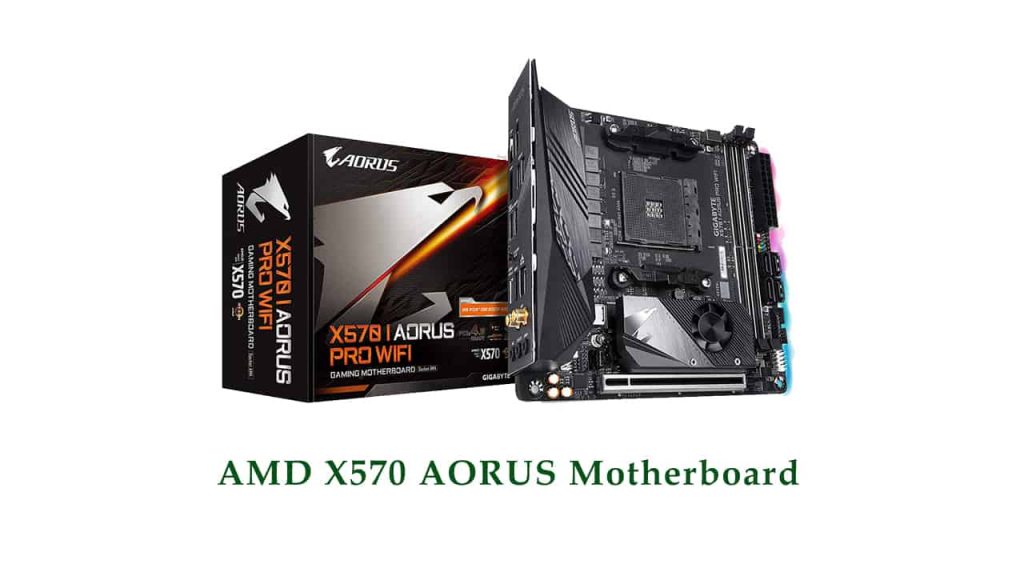 If you have purchased any GPU assembled by Gigabyte then this motherboard might make the best pair with it. Gigabyte offers one of the most solid built with excellent cooling solutions whether it's a motherboard or GPU card. Below are some features that really make the AORUS X570 special than any other motherboard.
Motherboard Specifications
Just like other best X570 chipset motherboards, this AORUS Master also supports older as well as new Ryzen 5000 series processors. Overall, it supports all 2nd, 3rd and 5th generation processors by AMD Ryzen.
The BIOS update is needed for the new Zen 3 Architecture based 500 series processors but Gigabyte made updation easy with their Q-Flash Plus BIOS update guide. The motherboard has a full PCIe 4 design for optimized performance and power. There are four DDR4 RAM slots that comprise XMP functioning for the utmost performance.
Smart Fan 5 technology is used by Gigabyte to keep the component temperatures maintained with a more liquid friendly solution. The Intel Wi-Fi 6 technology is used with the AORUS fastest Antenna for strengthening signal quality. The dual audio integration further enhances the sound performance
Customers Review
The x570 AORUS motherboard has 4.5 stars rating on Amazon which is pretty fair considering the durability, functionality and performance of other components. Most customers find AORUS Master a value for money motherboard considering its build quality, performance and price while some customers are highly disappointed because of some BIOS problems with the board.
Why this Board?
There are various motherboards available in the market for the same price range but Gigabyte took a step ahead to provide a complete value for money board with the latest technology integrated from Wi-Fi 6 to the best cooling solution. So, it's definitely a worthwhile option to consider.
If you think that Standard ATX board is not going to fit in your PC or you just want a small board for a compact PC build then ASUS ROG Strix X570 is the go-to option. ASUS is providing this mini-ATX board with X570 chipset and all other specifications that we have covered briefly.
Motherboard Specifications
This is an extremely well-designed motherboard that integrates the latest technology for the top-notch performance. The board comes with an AMD AM4 Socket which supports the all-new Ryzen 5000 series as well as older 3rd generation processors.
The board also supports PCIe 4 for the utmost performance. If we see on the networking side, then Wi-Fi 6 support and intel Gigabit ethernet with ASUS LANGuard ensures fastest connectivity. The heat sinks and heat pipes are installed throughout the different components where the board needs to cool down. Another highlighted specification is its ROG audio support for better sound performance.
Customers Review
This motherboard has an overall 4.5 Stars rating on Amazon. Most customers loved the board due to the variety of customization options and mini size of the board that can easily fit in small casings. Some customers complain about the heat up problem despite its cooling solution. Overall, reviews are positive making it a value for money motherboard.
Why this Board?
This mini-ATX board has almost everything that we see in standard ATX with X570 chipset. The board has an excellent RGB lighting system with a clean elegant design. Above all, the ROG Strix X570-I provides the fastest networking that is extremely beneficial for gamers.
This is yet another MSI motherboard with an excellent X570 chipset. The board features a Core Boost technology to maximize the performance. The best thing about this board is that it's extremely durable. There is a PCIe Steel Armor that protects your VGA cards from bending or any other damage. Let's have a closer look at its specs.
Motherboard Specifications
MSI MPG X570 is an extremely balanced motherboard in terms of its hardware components, technology used, design and cooling system. The motherboard features a traditional AMD AM4 socket and it supports previous Ryzen 2nd, 3rd generations as well as the all-new 5000 series by Ryzen. An on-board WiFi-5 support is also given for fastest Wireless connectivity for gaming.
The motherboard also has a built-in Audio Boost 4 technology for magnificent sound quality that can be managed using Nahimic 3 software. The board comes with a Frozr heatsink system preinstalled that helps to normalize the temperature. The controllable Mystic RGB lights are utilized on this board for enhancing the design. Moreover, the board also supports PCIe 4 for the fastest transfer speeds.
Customers Review
If we see on Amazon then the board has a good 4.5 Stars rating and majority of the gamers are loving it. MSI MPG X570 is a budget friendly option for most gamers and specifications are also balanced out. Some customers are struggling with the BIOS settings of MSI MPG X570 but overall, it's a worthy option to consider.
Why this Board?
If you want the best out of your Ryzen 2nd, 3rd or even 5th generation processor with the utmost performance and durability then this is definitely the right option. The board integrates some of the top-notch hardware components that we normally see in expensive motherboards. So, it's definitely a worthwhile option to consider if you do not have a high budget.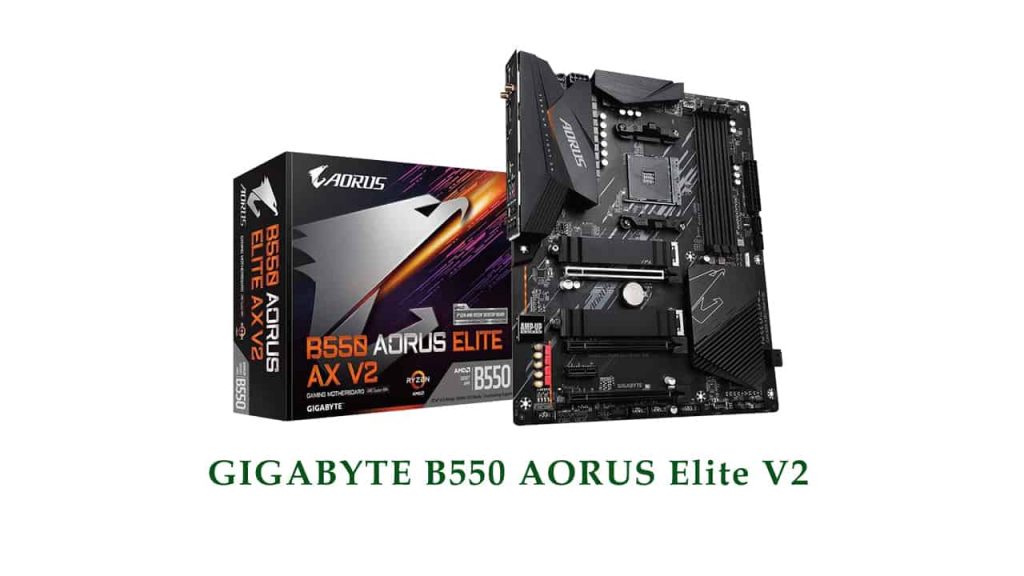 Enough of motherboards with X570 chipset, let's just step down a little bit to talk about this Gigabyte AORUS Elite V2 motherboard which comprises a B550 chipset. B550 chipsets are also dominant in performance but they might not meet the performance metrics of X570. Let's have a look at AORUS Elite V2 specs first:
Motherboard Specifications
Just like any other motherboards with AMD chipsets, this one also has an AMD AM4 socket to fit in Ryzen processors from 2nd and 3rd generation. The motherboard is also supporting the Ryzen's 5000 series but it might need a BIOS update to function properly as Ryzen made some architectural changes to their new processors.
The board supports PCIe 4.0 to ensure extreme performance. RGB Fusion 2.0 is utilized for beautiful RGB lighting with full control over different lighting modes and colors. An advanced thermal design with heatsinks is integrated on the board for normalizing the temperatures. AMD also focused on the networking side with 2.5GbE LAN. The only thing that seems to be missing here is on-board Wi-Fi support. So, you probably have to use external devices for Wi-Fi connectivity.
Customers Review
The Gigabyte B550 AORUS V2 has a 4.7 Stars rating on Amazon which clearly shows the interest and satisfaction of its customers. The people are loving its solid build quality, Decent and Management BIOS, Multiple USB Ports and IO Shield. Some customers complain about Dim RGB lights and another downside is that there's not built-in Wi-Fi support.
Why this Board?
The board is durable and performance oriented, packed with AMD's top of the line B550 chipset. The board is also inexpensive and supports the all-new 5000 series processor. Overall, it is a great option to consider due to its extreme performance with top-notch components.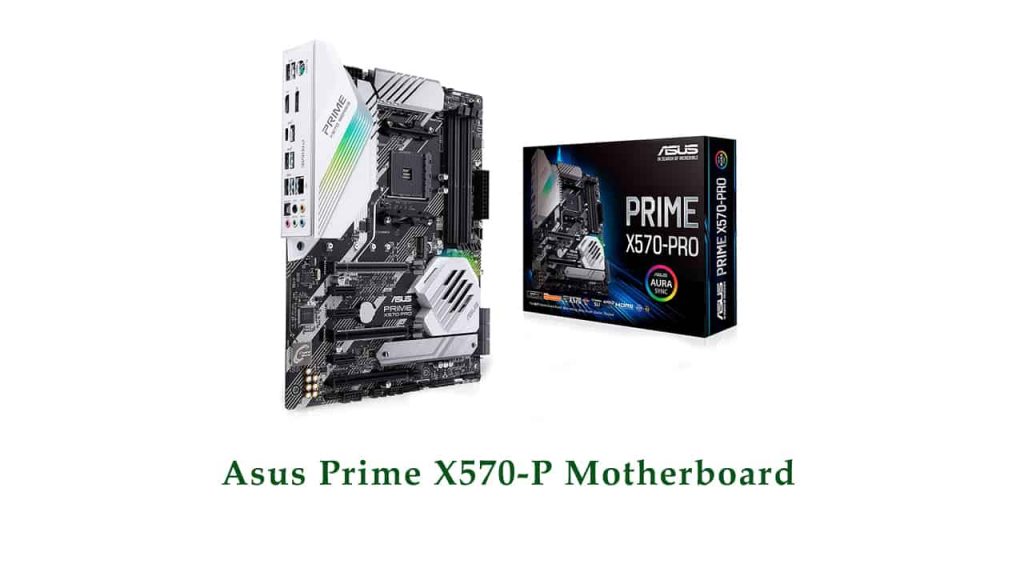 This is another budget-friendly option by Asus that features AMD's X570 chipset. The motherboard has a sleek and simple design just like any other traditional board but all top of the link components is used in its assembly. Let's dig deeper into its specs.
Motherboard Specifications
This is a power-efficient keyboard that comprises an AMD AM4 socket to support Ryzen's 2nd, 3rd and 5th generation processors. However, a BIOS update is needed if you are going to use this board with Ryzen 5900X or any other processors from this lineup.
The board also supports PCIe 4 for the fastest performance and transfer rates. For appropriate cooling, ASUS used a comprehensive fan cooling system to keep the board cool even when you are overclocking it. ASUS Optimem technology is also integrated on-board for better signal integrity.
ASUS used Aura Sync RGB lighting to give the motherboard a gaming touch. These RGB lights are completely customizable. Unfortunately, there is no built-in Wi-Fi solution for Wireless connectivity which is one of its downsides.
Customers Review
Asus Prime X570-P has a 4.5 Stars rating on Amazon which is pretty great considering the board's age. Many customers love the easy navigation in BIOS settings and upgradation is also made pretty simple by Asus. There are lots of USB ports that are another winning factor while some customers simply loved its sleek design. However, there is no Wi-Fi support or sound components that we see in other AMD boards.
Why this Board?
If you are looking for a standard ATX board that can easily support all latest generation processors from AMD Ryzen then this board is a go-to option. You do not have to spend much and you get most of the required features straight out of the box. The simple board design with RGB also adds up to its beautiful design.
This is a true gaming beast motherboard featuring AMD'S B550 chipset. The board has a cool design with a touch of Aura Sync RGB lighting. Let's have a closer look at its components.
Motherboard Specifications
Just like other AMD motherboards, this one also comprises AMD AM4 socket to work with 2nd, 3rd and 5th generation Ryzen processors. To ensure the fastest data speeds, PCIe 4.0 support is given. Moreover, the board also integrates a Wi-Fi 6 solution for internet connectivity.
Fanless VRM and chipset heatsinks are installed on this board to always keep the temperatures maintained. An AI Mic noise cancelling technology comes pre-installed in your board along with best gaming audio components for amazing sound quality.
Customer Review
The global Amazon ratings for Asus ROG Strix B550-F stands at a whopping 4.7 Stars which clearly depicts that customers are actually loving it. The lighting design and LED strips look very aesthetic while hardware features are also very luring for the customers. Some customers also complain about major flaws in the board that are overseen by Asus.
Why this Board?
If you need a well-designed board with top-of-the-line features at a very considerable price point then Asus Rog Strix keeps the balance. Easy BIOS settings and upgradation, Wi-Fi Support, AM4 Socket, LED Strips and Robust Power Design are some of the reasons to consider this board in your new PC build.