Debuted as a social network for gamers, Discord has come a long way. Hundreds of millions of people use the same every month. Do you wonder how to stream Netflix on Discord? Well, that's exactly what you will get from this article.
Even if you know the method of streaming, the black screen error may irritate you. Don't worry. We will help you bypass Netflix black screen on Discord.
How to Stream Netflix on Discord with no Black Screen?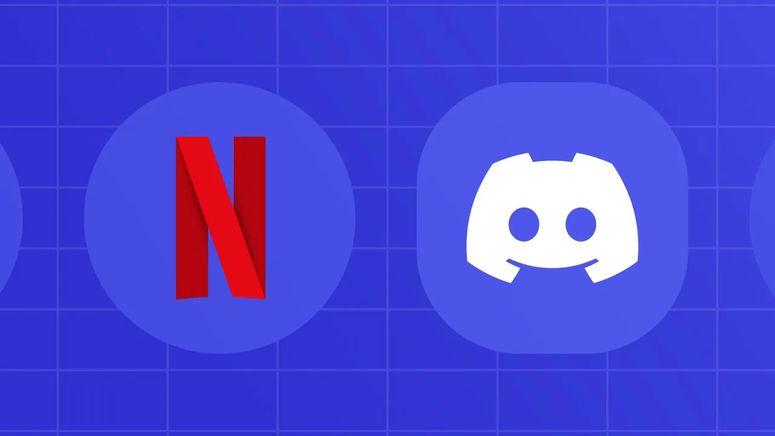 First, we will tell you the step-by-step method of streaming. Then, you should know about the causes of the black screen error. At last, we will give you the possible solutions to overcome this error. So, we have divided this article into small convenient sections.
Also Read:-
How to Stream Netflix on Discord?
Open your favourite browser and log into your Netflix account. Don't forget to keep a TV show or movie ready to play.
Now, minimise the Netflix tab and open the Discord app. Click on the Settings (the rightmost icon next to the username).

More than a dozen options are there on the left sidebar. Go to Activity Status.
On the bottom of the main content area, you get Not seeing your game? Add it! Click on Add it!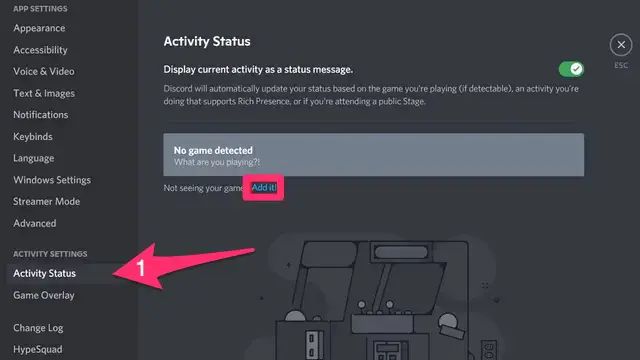 All the background apps will be shown next. Keep the background applications to the minimum for smooth streaming. So, select the browser in which you have already kept Netflix open.
It's time to select the server you want to stream the movie to. Above the username, you get a screen button. Click on the same.
The screen share pop-up will appear. Select the browser tab you want to share.
Next, you will have to pick the streaming resolution and framerate. Do those.
Press the Go Live button.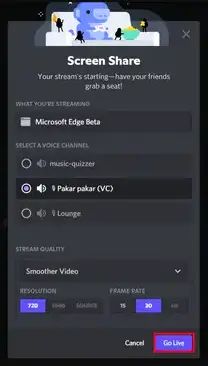 Get back to the Netflix tab and keep the movie (or TV show) playing.
There you go! The interesting thing about Discord is you can turn your camera to record your reactions while playing the video.
N.B.– In case you want to stream above 720-pixel resolution, you will have to opt for a Discord Nitro subscription.
I hope you will never ask, can you stream Netflix on Discord? You now know you can. Oops! Are you getting the black screen error? We are going to have a look at its causes.
Netflix Black Screen on Discord; Causes
Have you checked for Discord updates? The version you are using may be so old that it doesn't even support streaming. Visit the official site here to download the latest version.
Hardware acceleration is a technique used by modern web browsers to utilise GPUs' processing power in tackling graphic-intensive tasks. Sometimes, it does more harm than anything good. Netflix's black screen error on Discord can happen with this option turned on.
You don't need an introduction to ad blockers. Do you use an ad blocker? We recommend you turn it off if you are getting the black screen error.
Many Background Processes
Background processes are RAM eaters. Streaming itself is a heavy process. Hence, you should not have background apps other than the Netflix browser tab while you stream on Discord.
We don't know why but for some, Netflix streaming on Discord only works in the windowed mode. Going full screen renders a black screen error for them.
Discord servers have different permissions, which change with respect to your role in a particular server. Not every member can stream content.
How to Stream Netflix on Discord without Black Screen?
Nobody wants to see a black screen especially when they expect their favourite movie or TV show. The following are a few tips you can try to evade the black screen.
Run Discord App as an Administrator
Trust us when we say, people did bypass the black screen error by running Discord as administrator. It isn't a herculean task. You have to right-click on the app and choose Run as administrator.
Outdated pieces of software do not always work. Open Discord and hit Ctrl+ R. The app will check for updates and start installing if any. Or else, you can right-click on the Discord icon given on the taskbar to get the Check for updates option.
Close All the Running Discord Processes
We are going to close all the Discord processes and restart the app to see if Netflix streaming works.
Press Ctrl+ Shift+ Esc or right-click on the taskbar and select Task Manager.
You will see all the running processes there. Right-click on those which are related to Discord. Choose End task.
There you go! Restart Discord now to see if the workaround did the magic.
In the reasons section, we have explained the incompatibility of the full-screen mode. So, you should restart Discord and try streaming in the windowed mode. Many reported having solved the error using this simple method.
Disable Hardware Acceleration
Hardware Acceleration forces the computer to use all its processing power to give you the best performance. Nevertheless, it may sometimes go south. Let's disable hardware acceleration on the browser.
On Google Chrome
Open Google Chrome and press the three-dots button to see the main menu.
Click on Settings. Now, choose System from the left sidebar.
Turn off Use hardware acceleration when available toggle.
Mozilla Firefox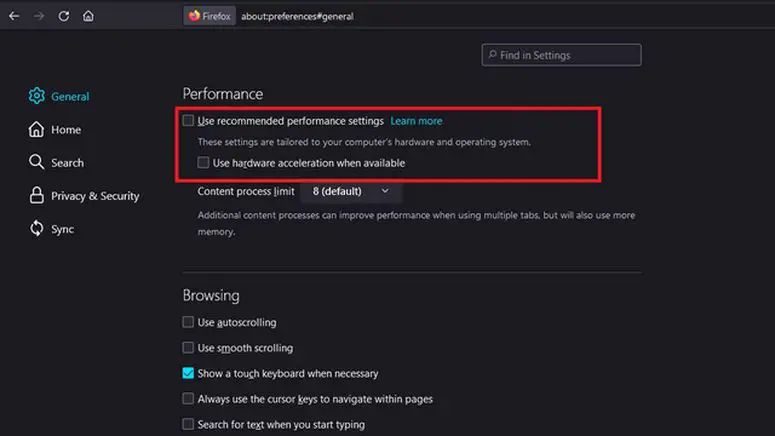 Open Firefox, press the More button and follow Settings>> General>> Performance.
Chances are you have Use recommended performance settings checkbox enabled.
Once you do that, make sure Use hardware acceleration when available is also disabled.
On Microsoft Edge

Just as on other browsers, open the Settings page.
Choose System and Performance from the left tab.
Disable Use hardware acceleration when available option.
Irrespective of the browser you use, don't forget to restart the same.
Frequently Asked Questions
Can you Stream Netflix on Discord mobile?
No, you can't. The Netflix streaming on Discord is only available for the computer. The mobile application doesn't have the same option as of yet.
How to stream Netflix on Discord with sound?
When you don't hear the sound of the movie, go to the Discord app, and go to Settings>> Activity status>> Add it. Make sure you are running the app as an administrator.
Is it legal to stream Netflix on Discord?
No, it is illegal. Showing the content of any premium streaming app to non-subscribers is illegal as per their terms and policies. So, we don't encourage you to do this illegal process. The article is provided only for the educational purpose.
Also Read:-
Conclusion
You now know how to stream Netflix on Discord with no black screen, don't you? We have given you the step-by-step process needed for streaming. Moreover, you also got the solutions for the black screen error. Don't forget to comment if you think we missed something relevant.